OUR HISTORY
Through the years the Footpatrol brand has evolved and expanded but we remain unwavering in our mission: serving and protecting the sneaker subculture that we shaped. Take a look through the Footpatrol history from inception to present day.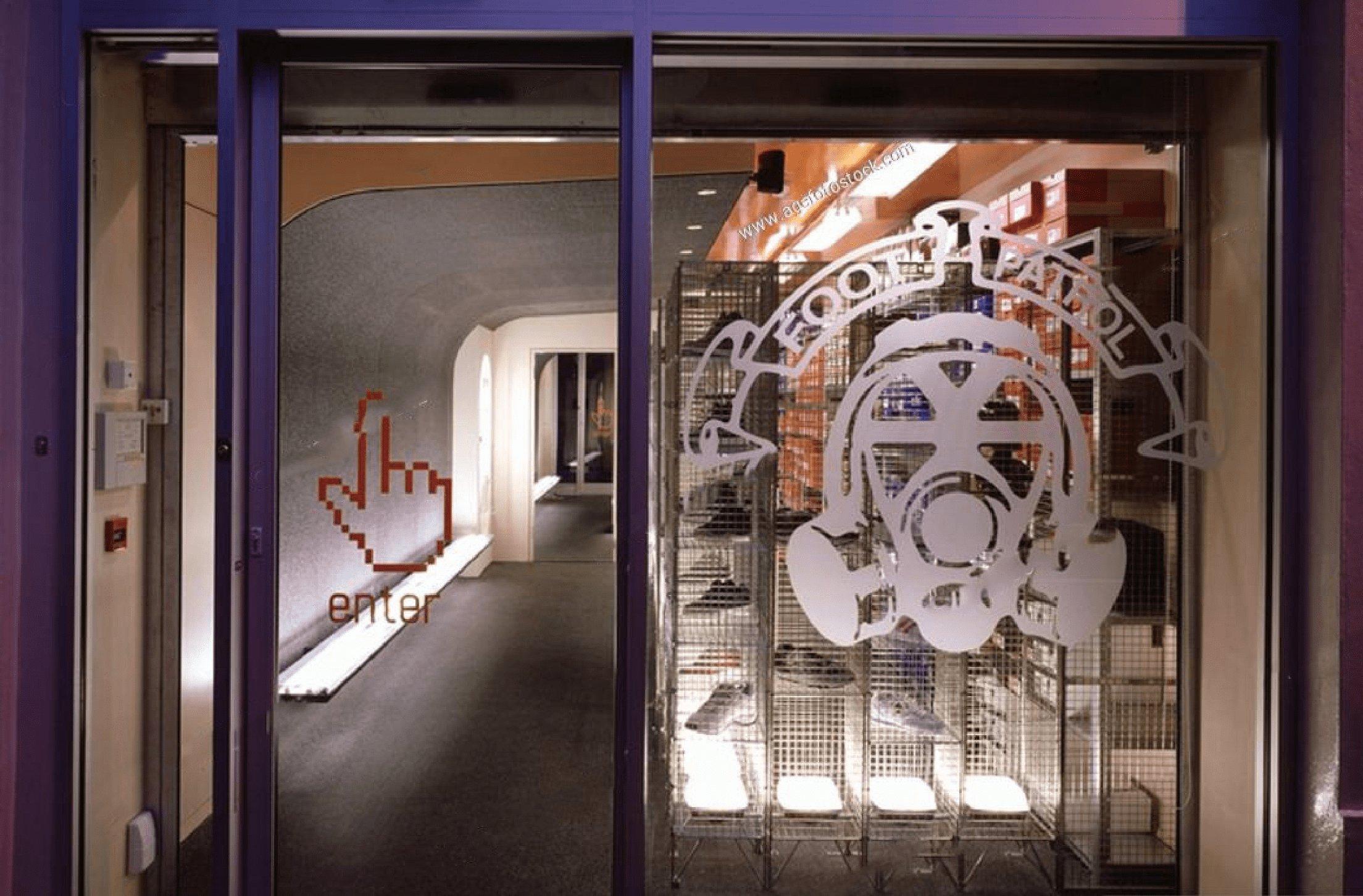 LONDON STORE OPENING
2002
Our authentic sneaker journey started in our original flagship store in St Annes Court, located in Soho.

Founded by streetwear pioneers Michael Kopelman, Simon Porter and Fraser Cooke in 2002, who envisioned an independent sneaker store with a realm of exclusive possibilities. Feeding into a consortium programme that was top-level and niche, distributing the most exclusive trainers on the market from a limited handful of brands.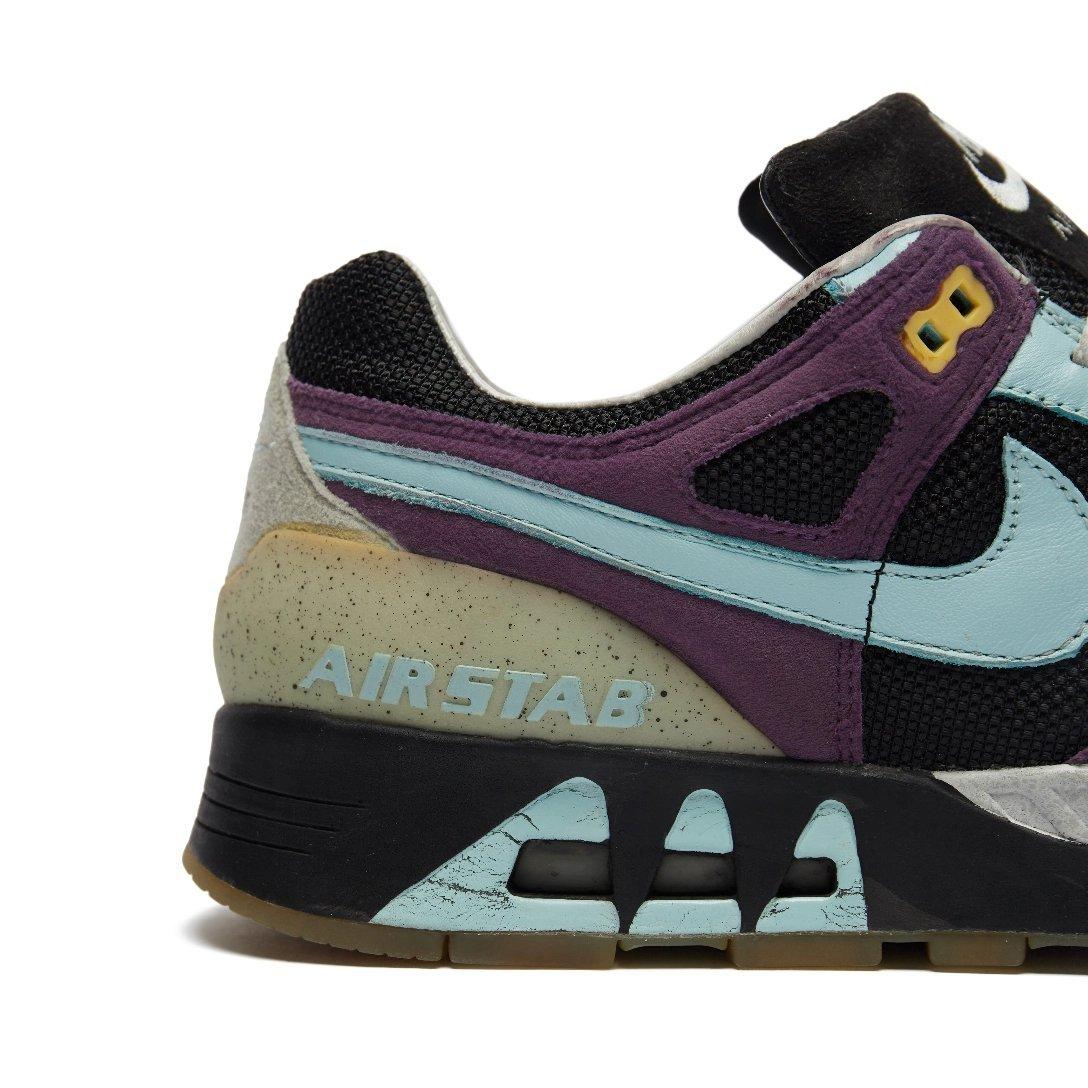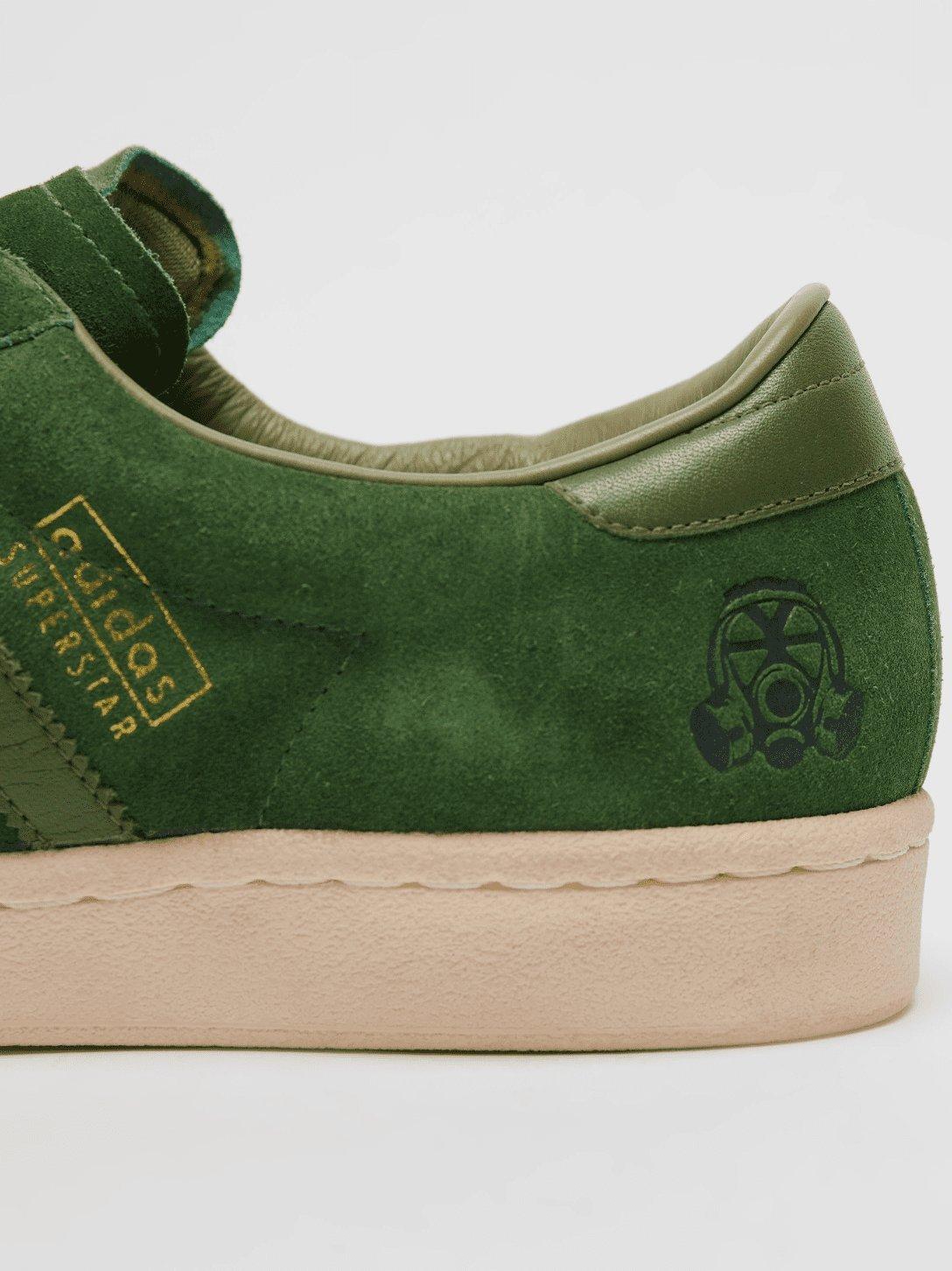 SUPERSTAR 35TH ANNIVERSARY
2005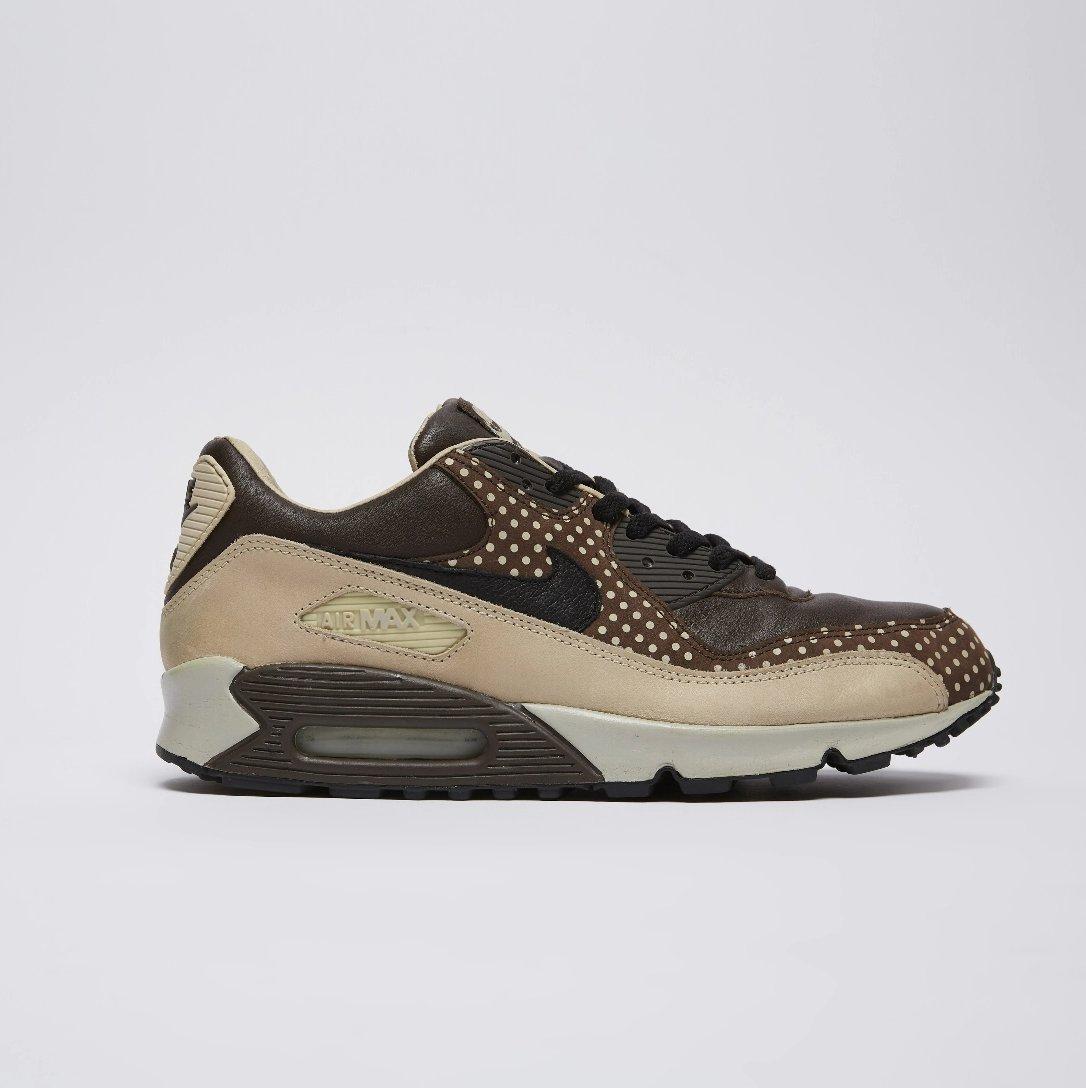 AIR MAX 90 BAROQUE BROWN & BLACK
2006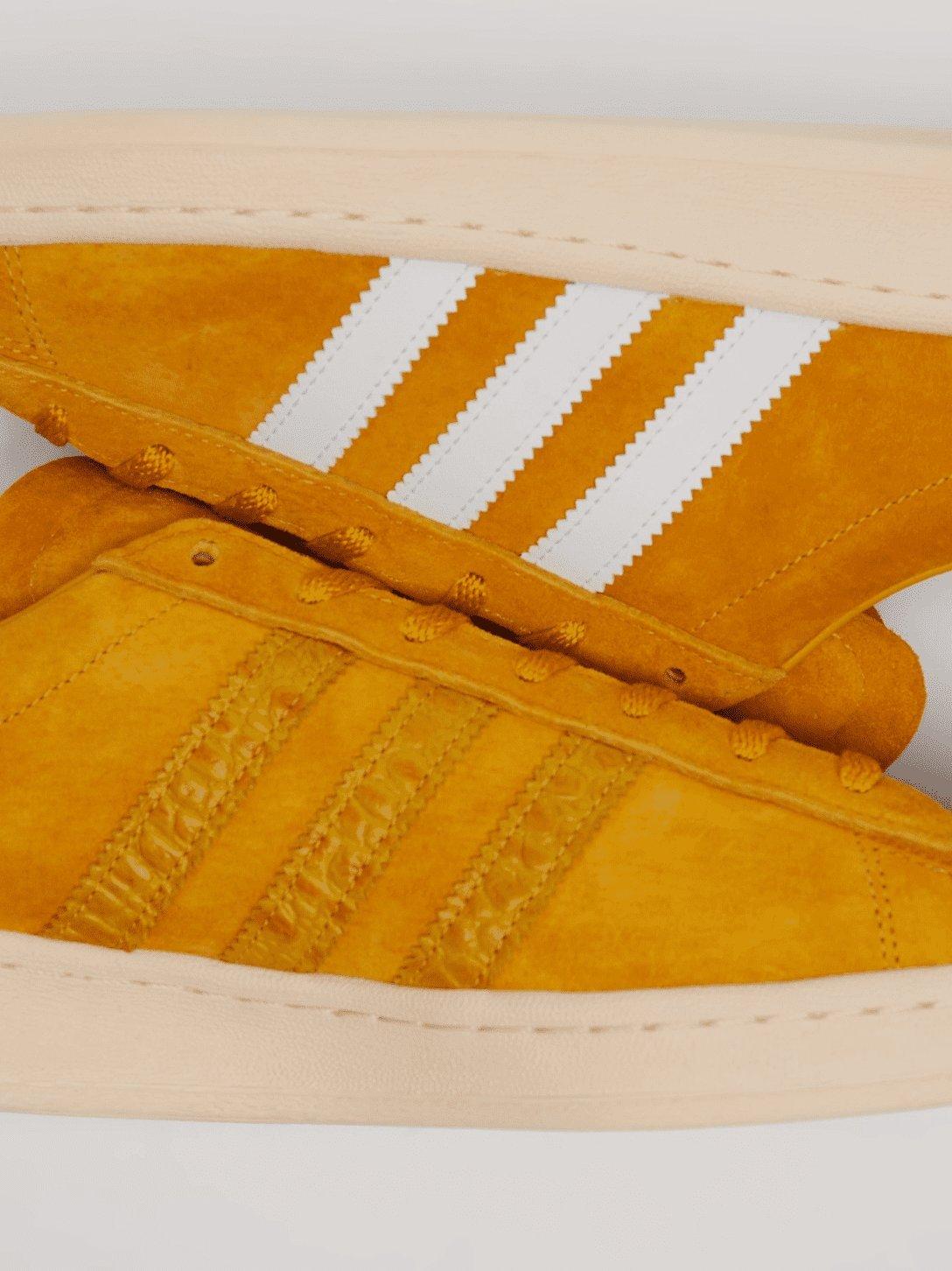 ADIDAS ORIGINALS CAMPUS 80S PACK
2007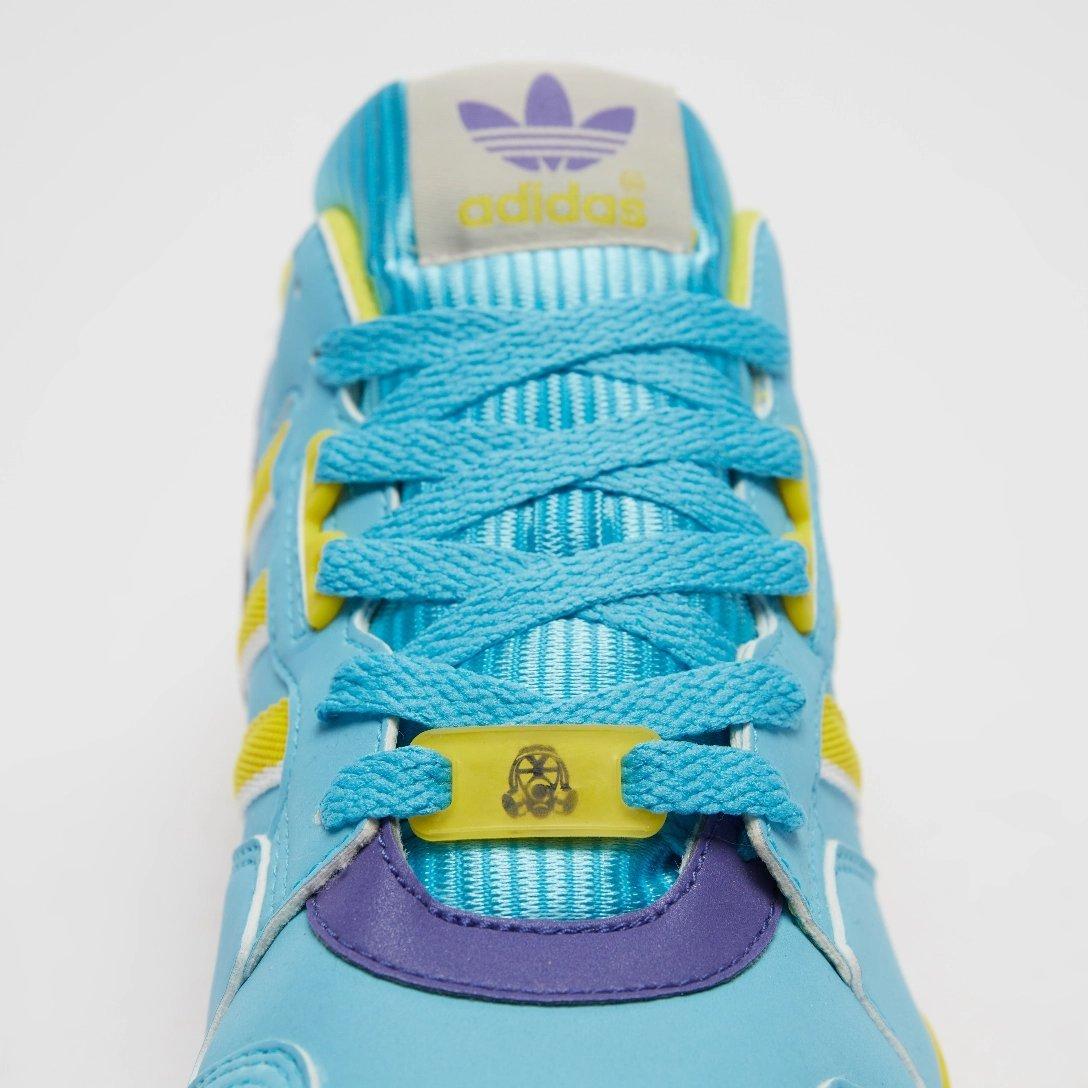 ZX800 FP AQUA A TO ZX
2008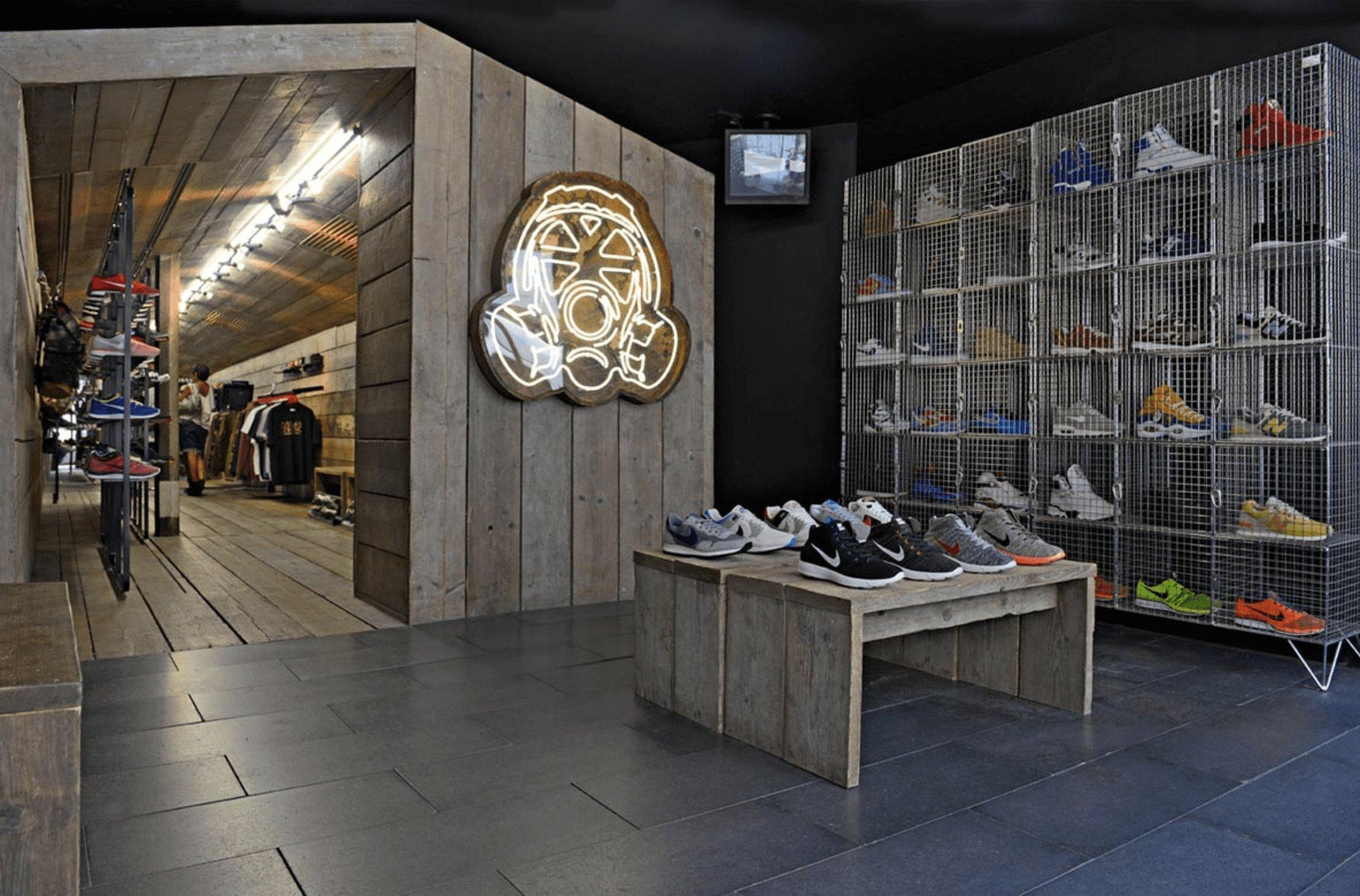 LONDON STORE RE-OPENS
2010
After 6 reigning years at St Annes Court, Footpatrol resided into a short departure from the sneakers world. After a 2 year closure, we re-opened our doors in 2010, in the heart of Soho in Berwick Street, Becoming a standalone member of the JD Group. Signifying new admirable beginnings but also keeping things authentic; we opted for an innovative store change.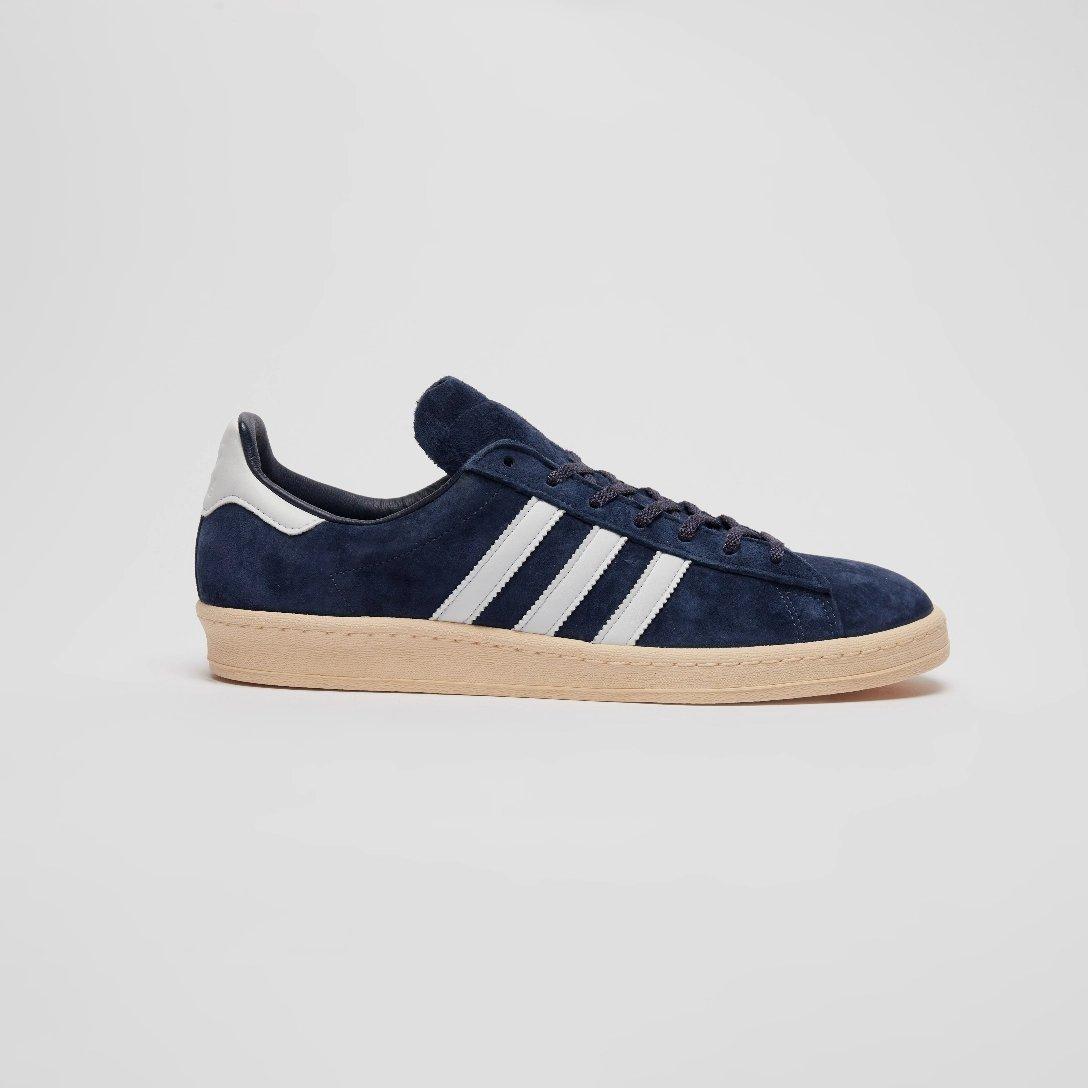 ADIDAS ORIGINALS CAMPUS 80S B-SIDES
2011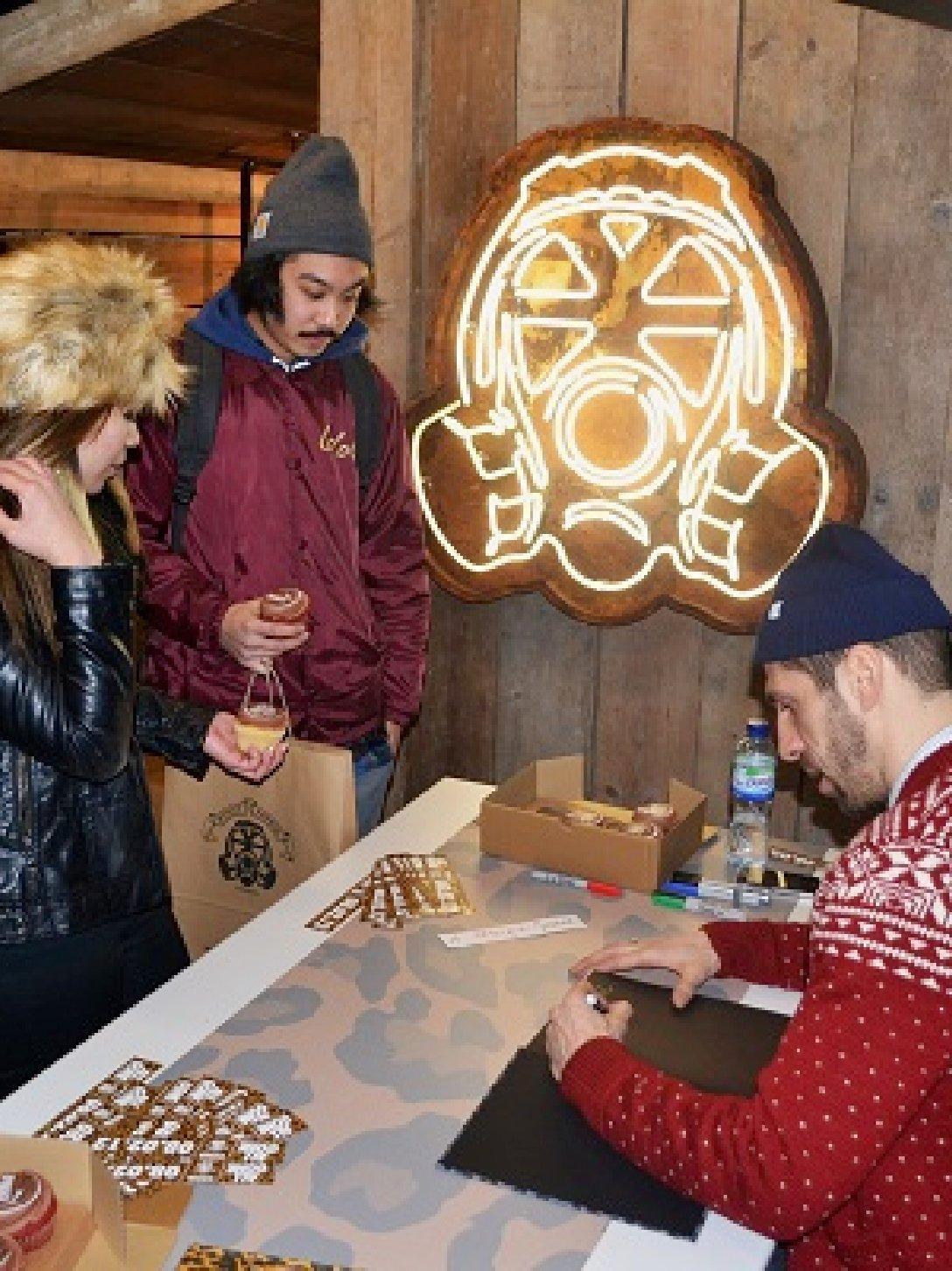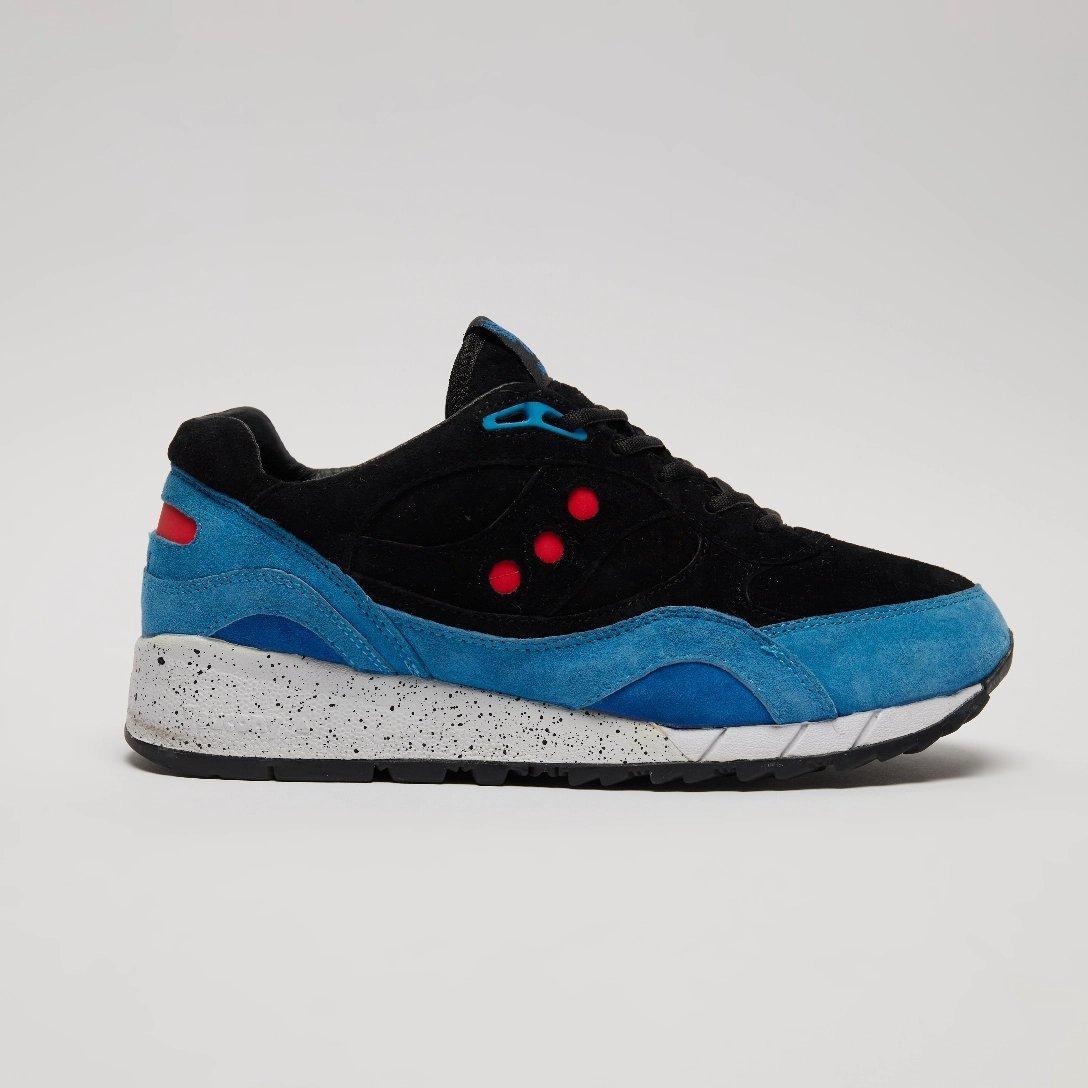 SAUCONY SHADOW 6000 'ONLY IN SOHO' LAUNCH
2013
Joining forces with Saucony Originals, we took visual insipration from the neon lights of the local sex shops and elegant nightlife. Bright blue and royal suede contrast with the black suede of the upper to juxtapose the bright lights of the shadowy underbelly of soho.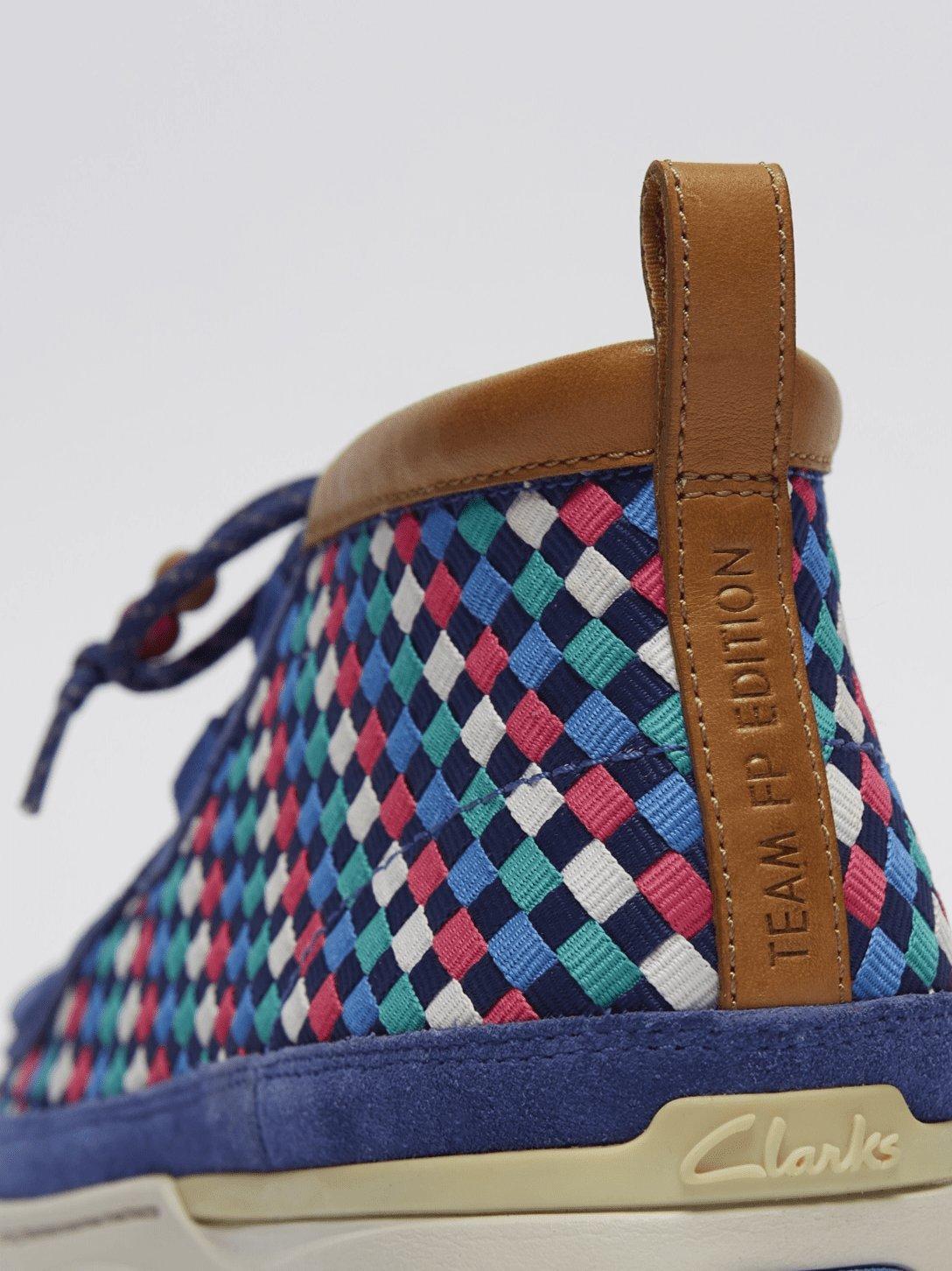 CLARKS SPORTSWEAR TAWYER
2013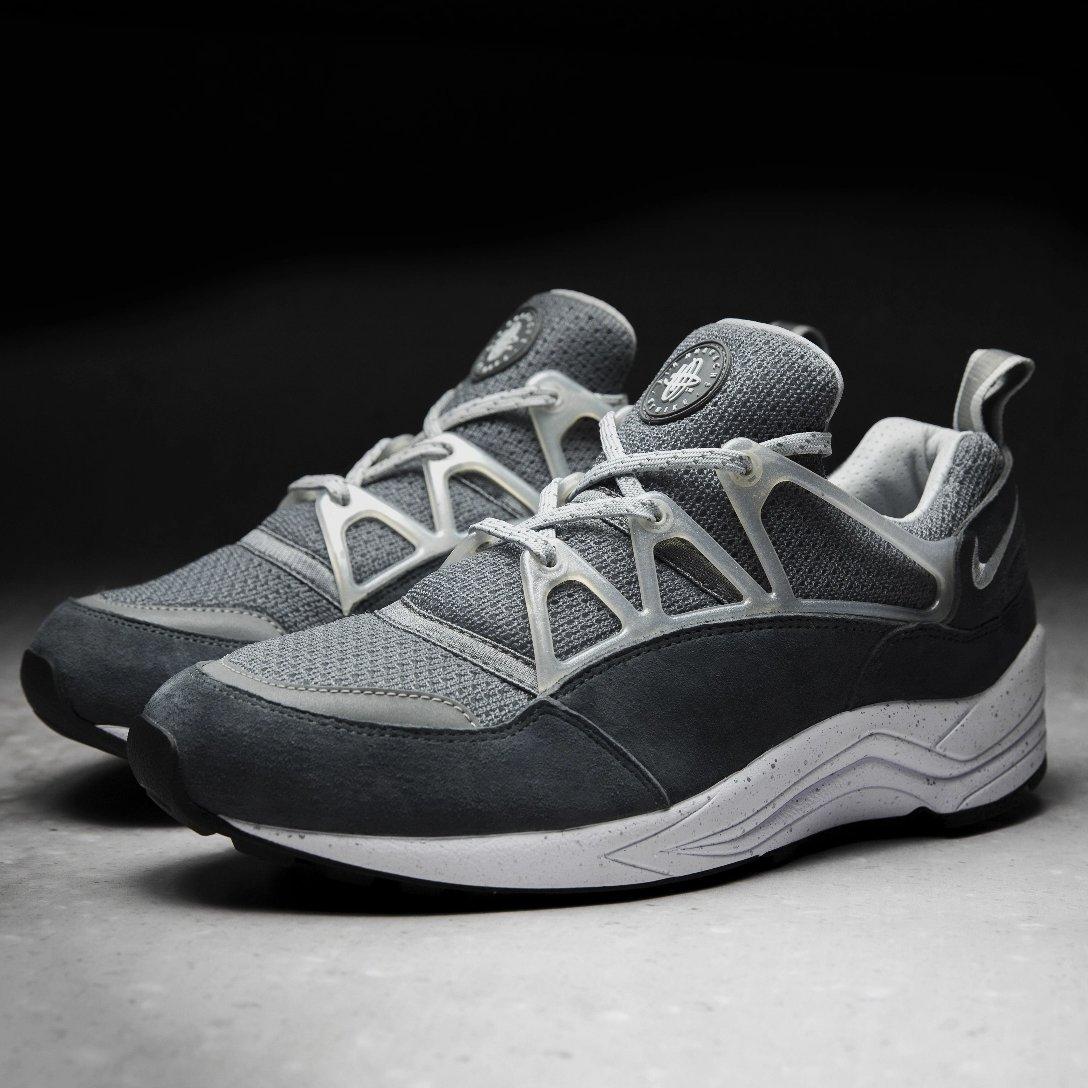 NIKE HUARACHE LIGHT CONCRETE
2014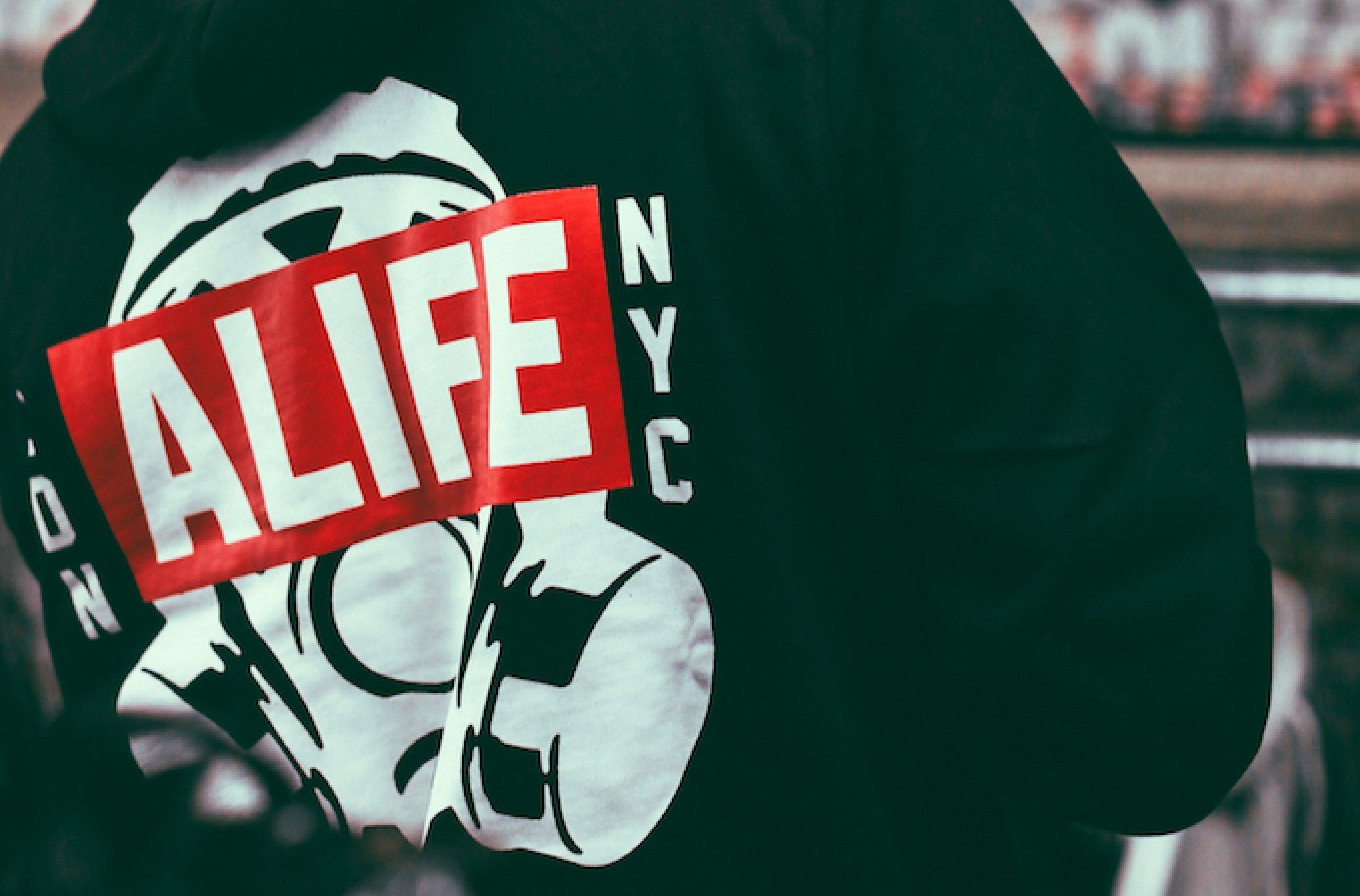 FOOTPATROL & ALIFE CAPSULE COLLECTION LAUNCH
2015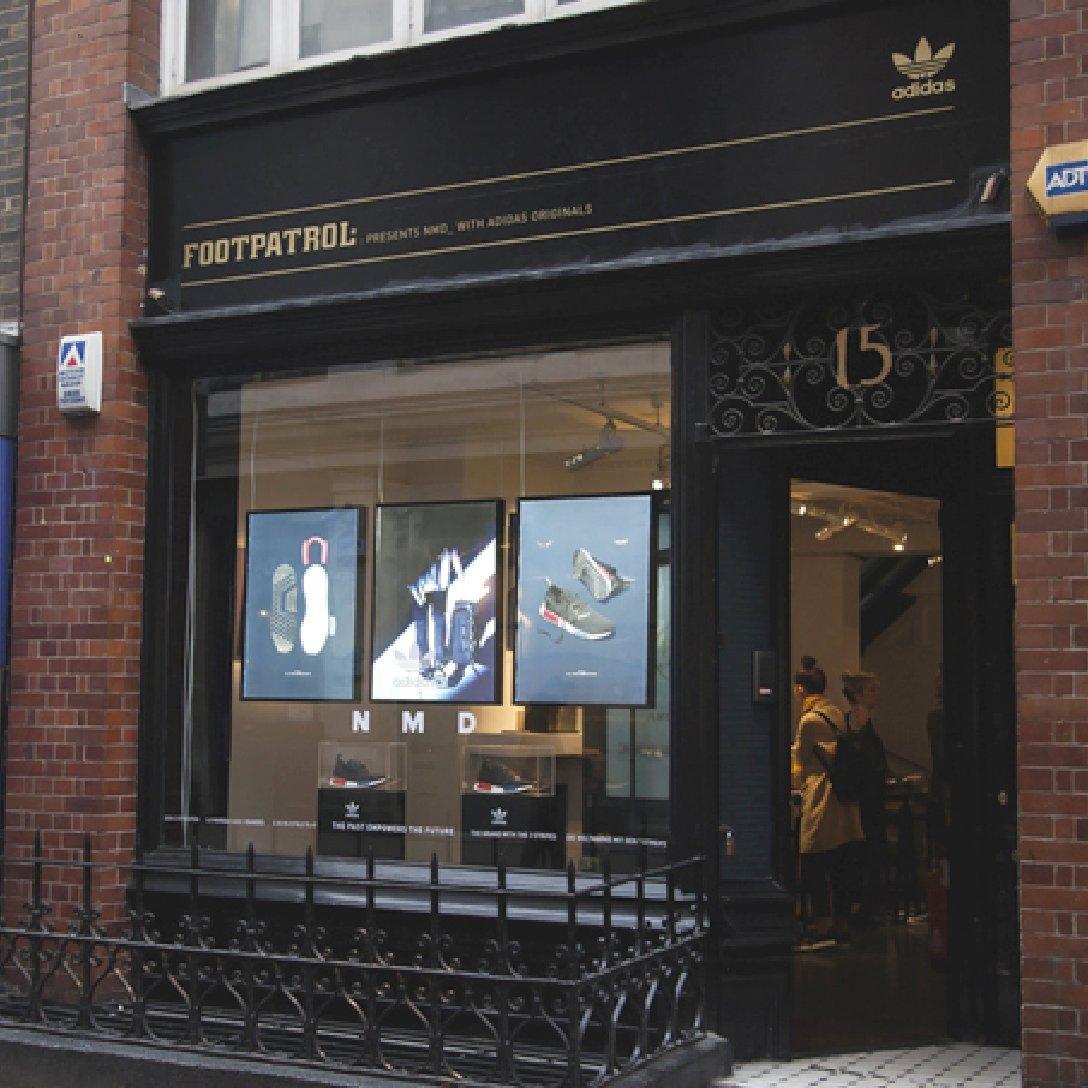 FOOTPATROL PRESENTS NMD WITH ADIDAS ORIGINALS
2015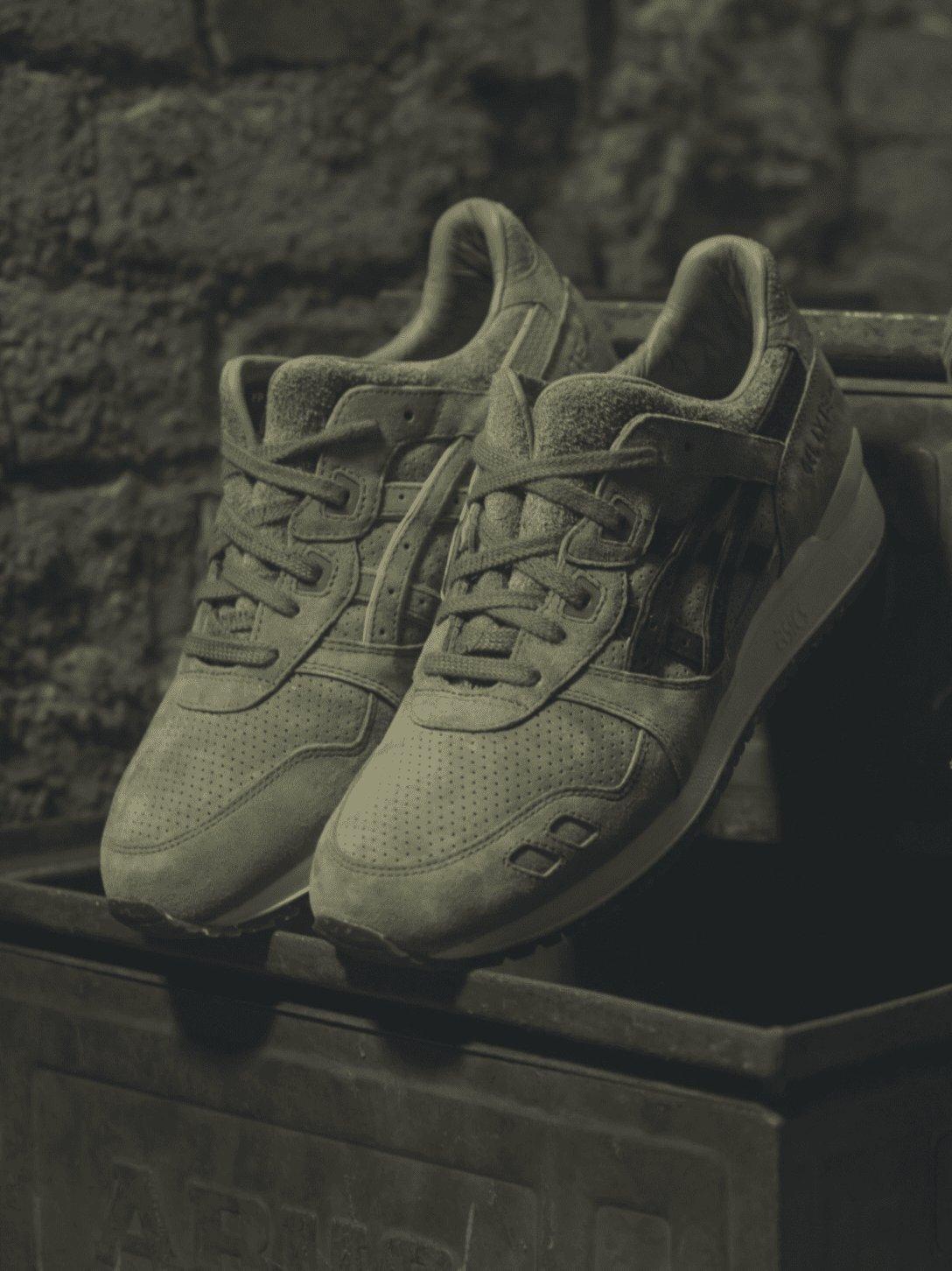 ASICS GEL-LYTE III SQUAD
2015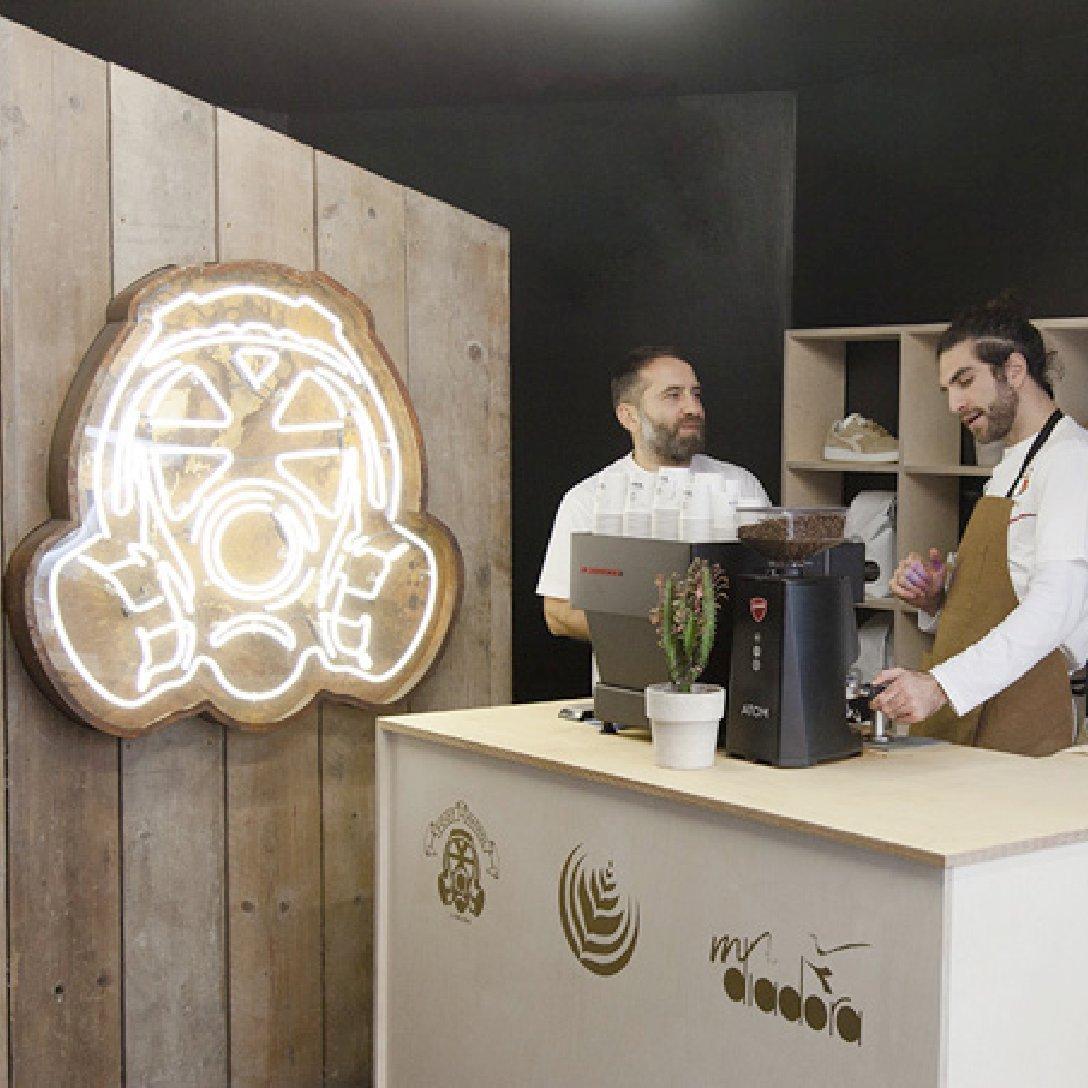 THE MACCHIATO COFFEE BAR AT 80 BERWICK ST
2015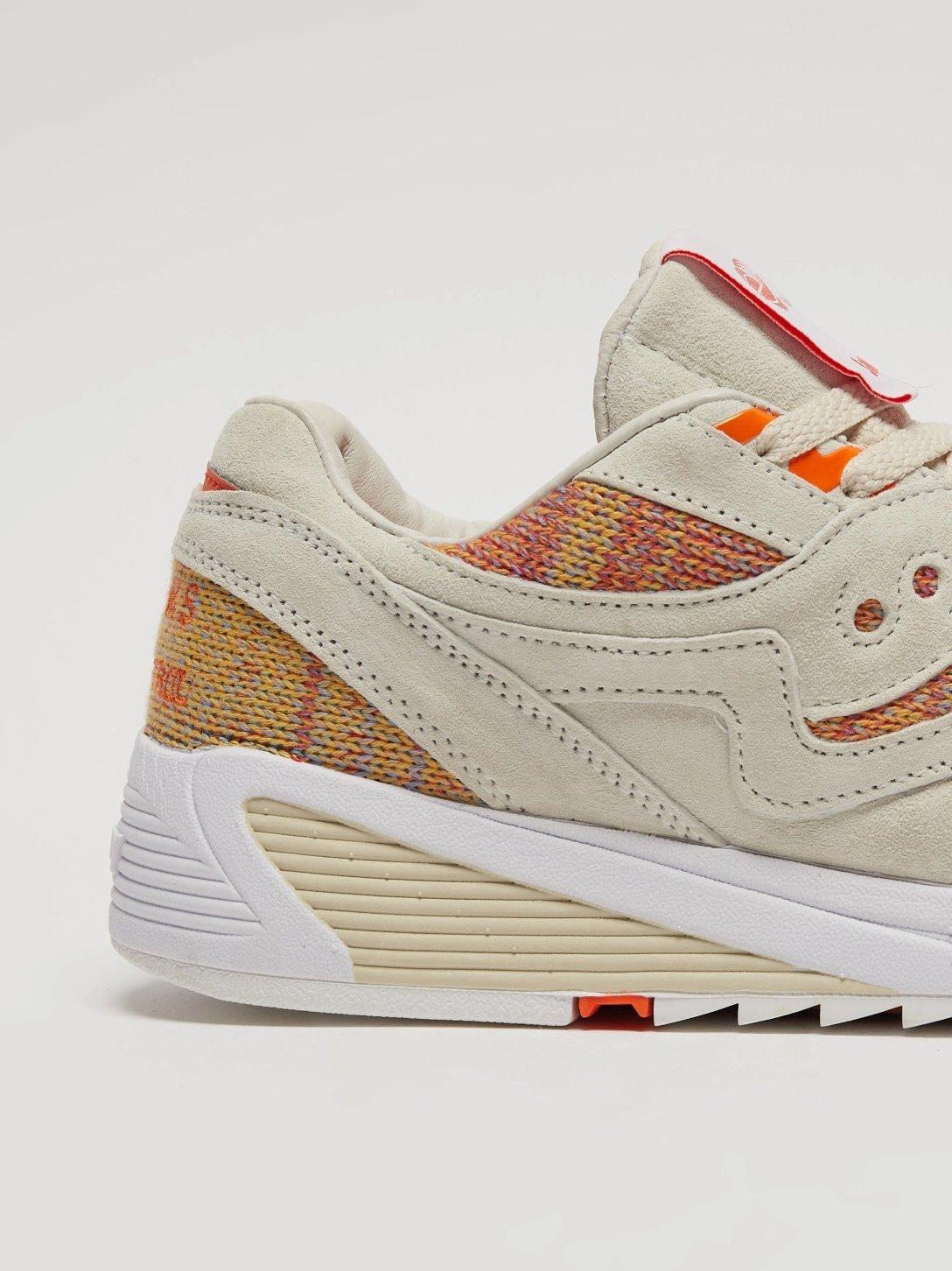 BEAMS X SAUCONY GRID 8000 'ONLY IN TOKYO'
2016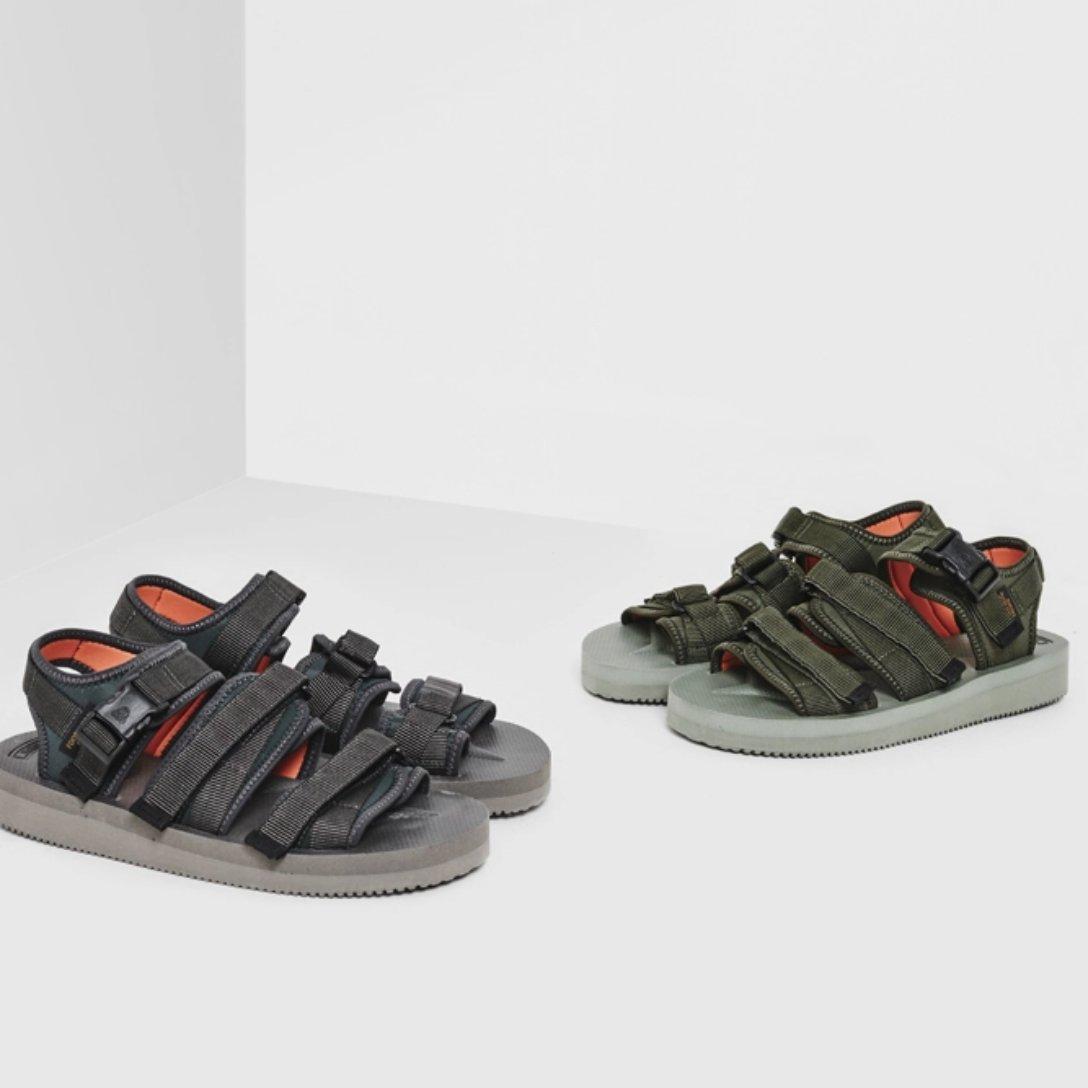 BEAMS X SUICOKE GGA-V SANDAL
2016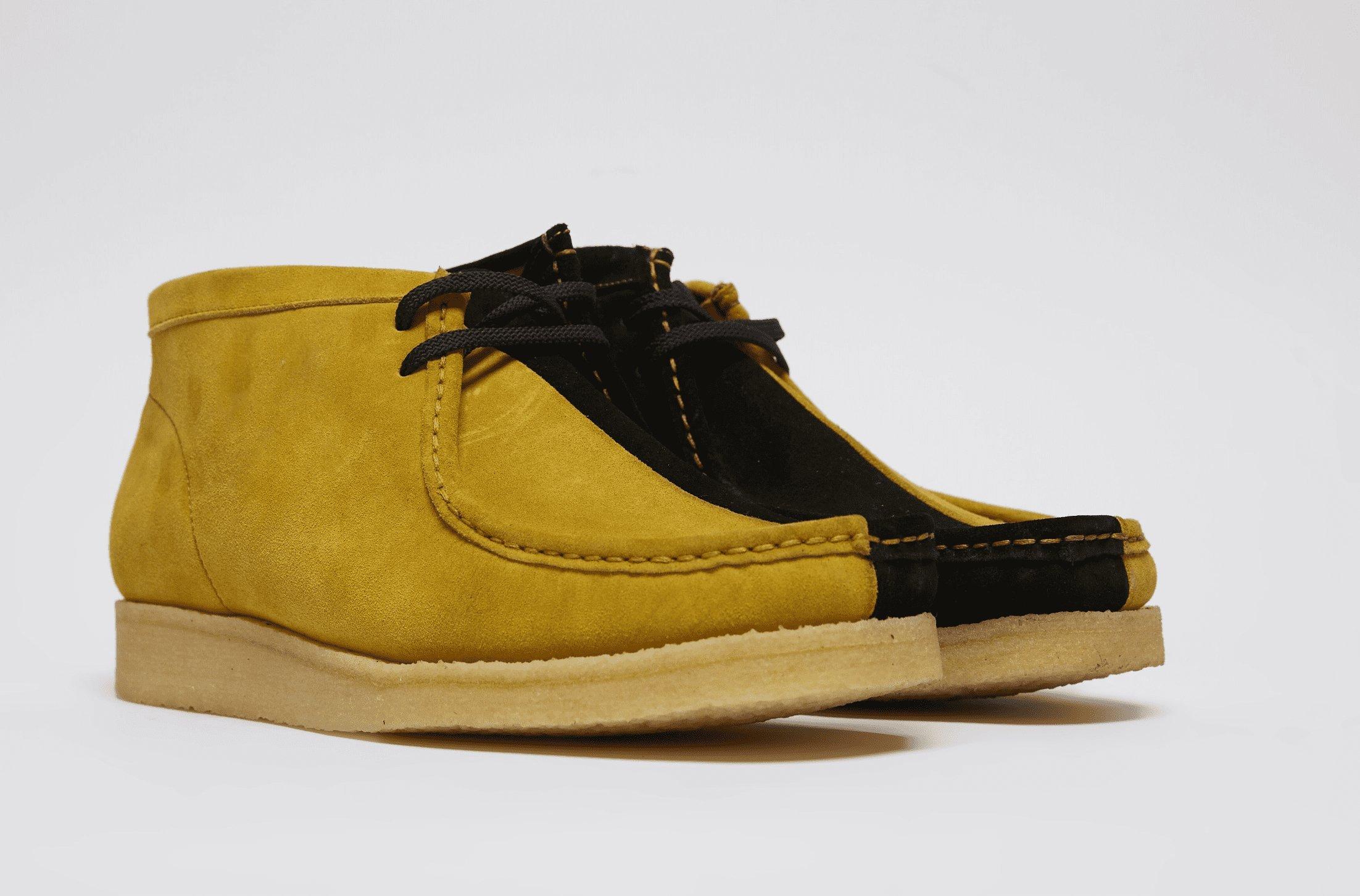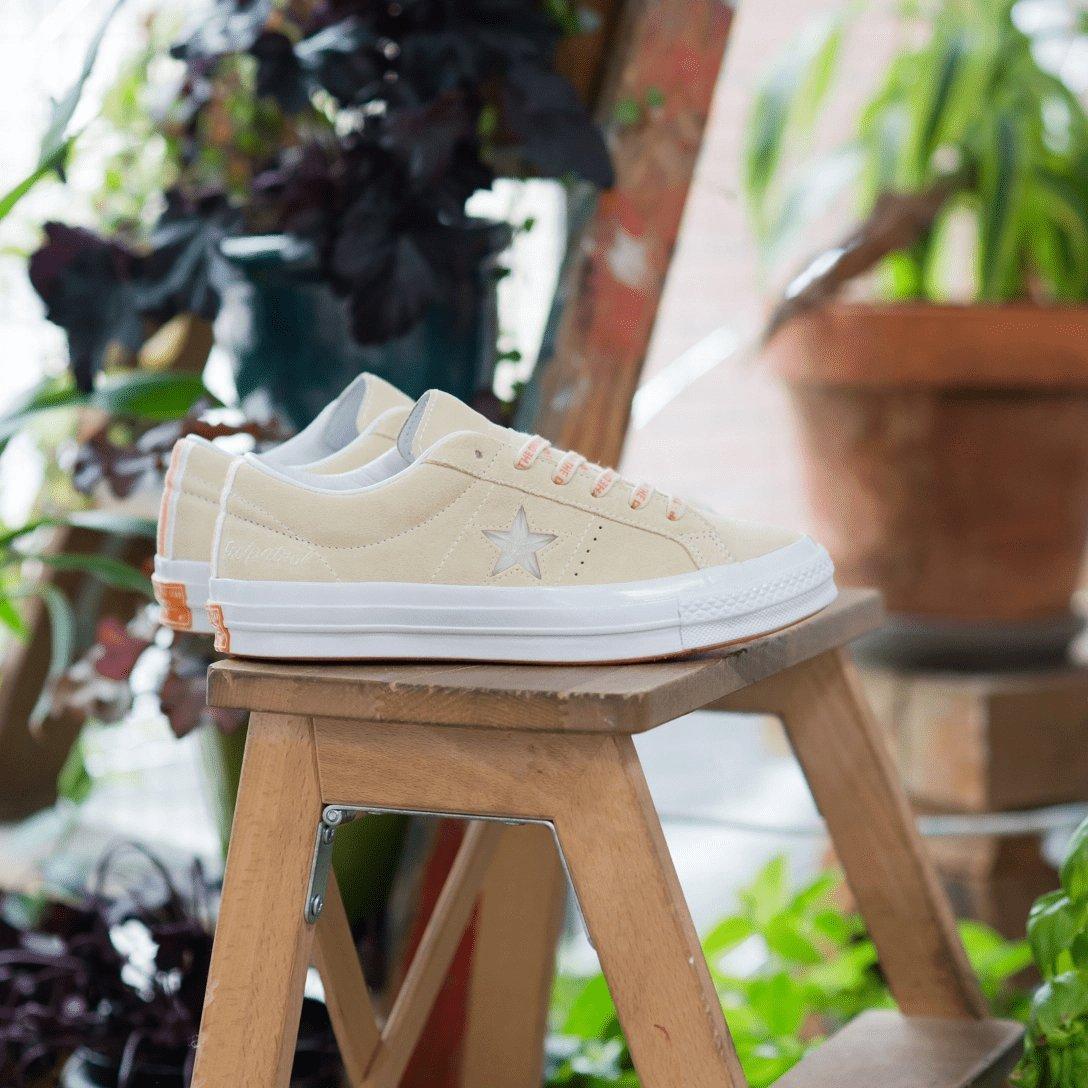 ONE STAR 'JEWEL' LAUNCH
2017
Applying a jewel upgrade to the One Star logo, we used this collaboration as an opportunity to pay homage to five 'Jewels of Soho': Dukes Cupboard, bar Bruno, Reckless Records, Jack Hui, and Frith Street Tattoo.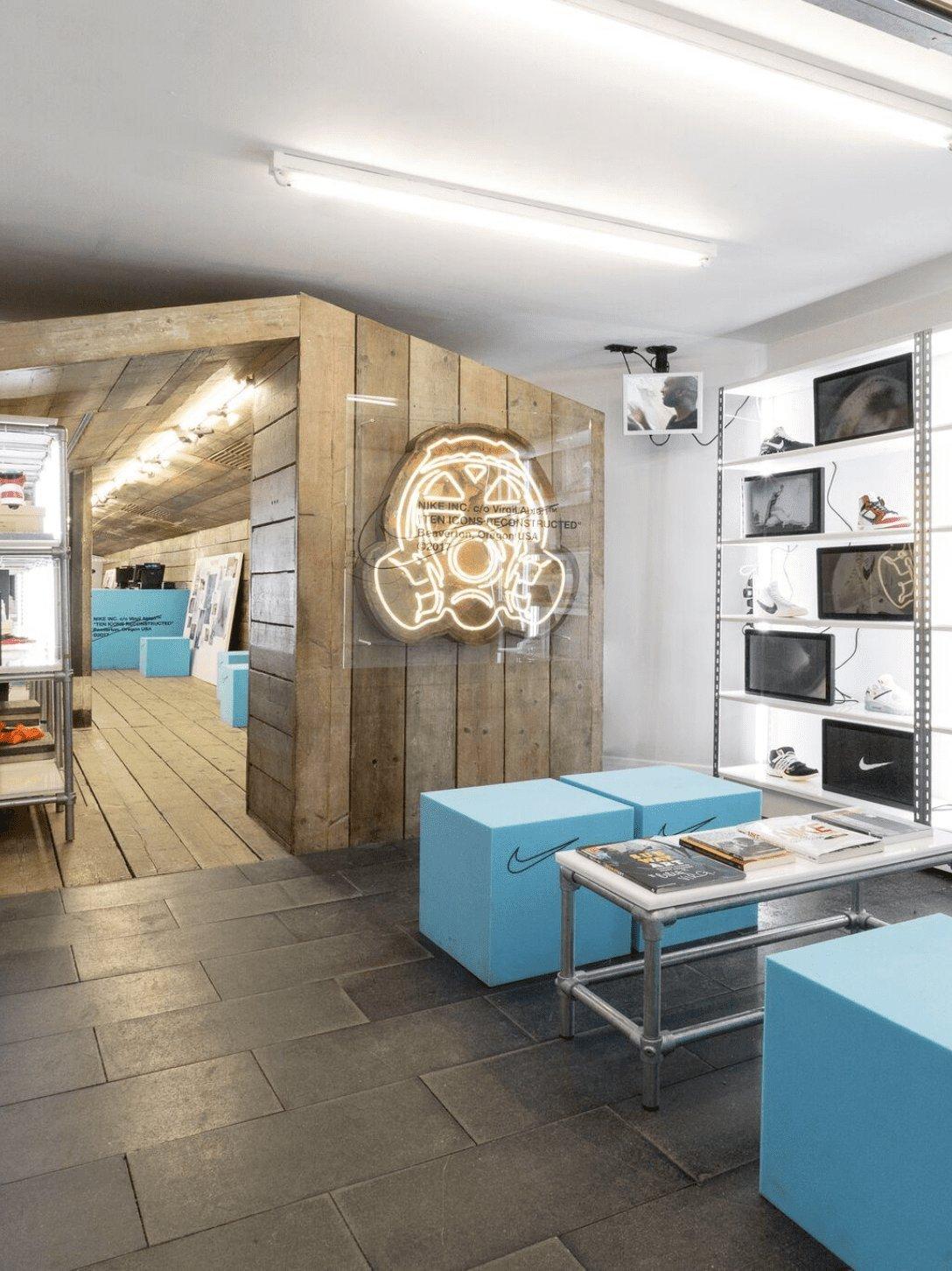 'THE TEN' INSTORE EVENT
2017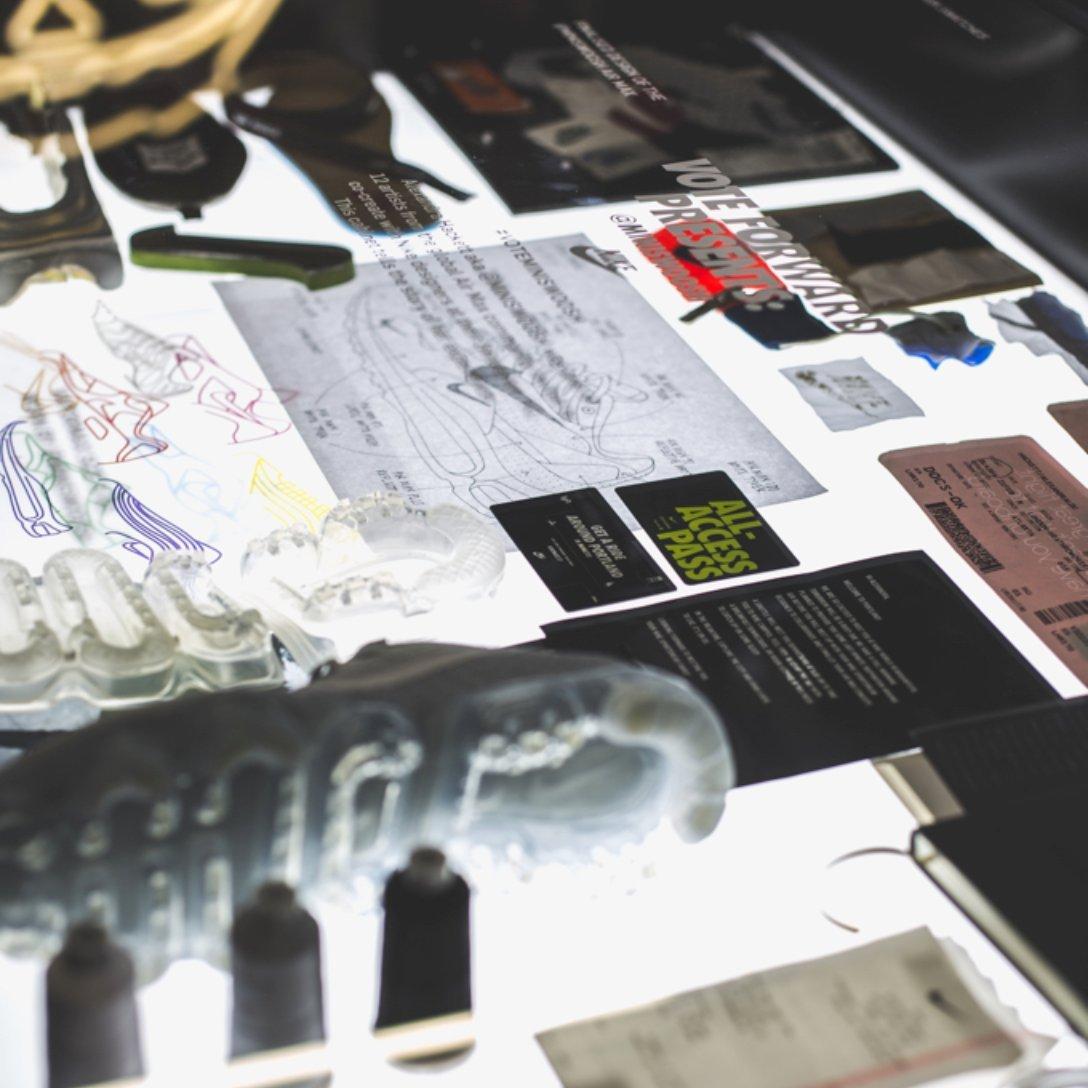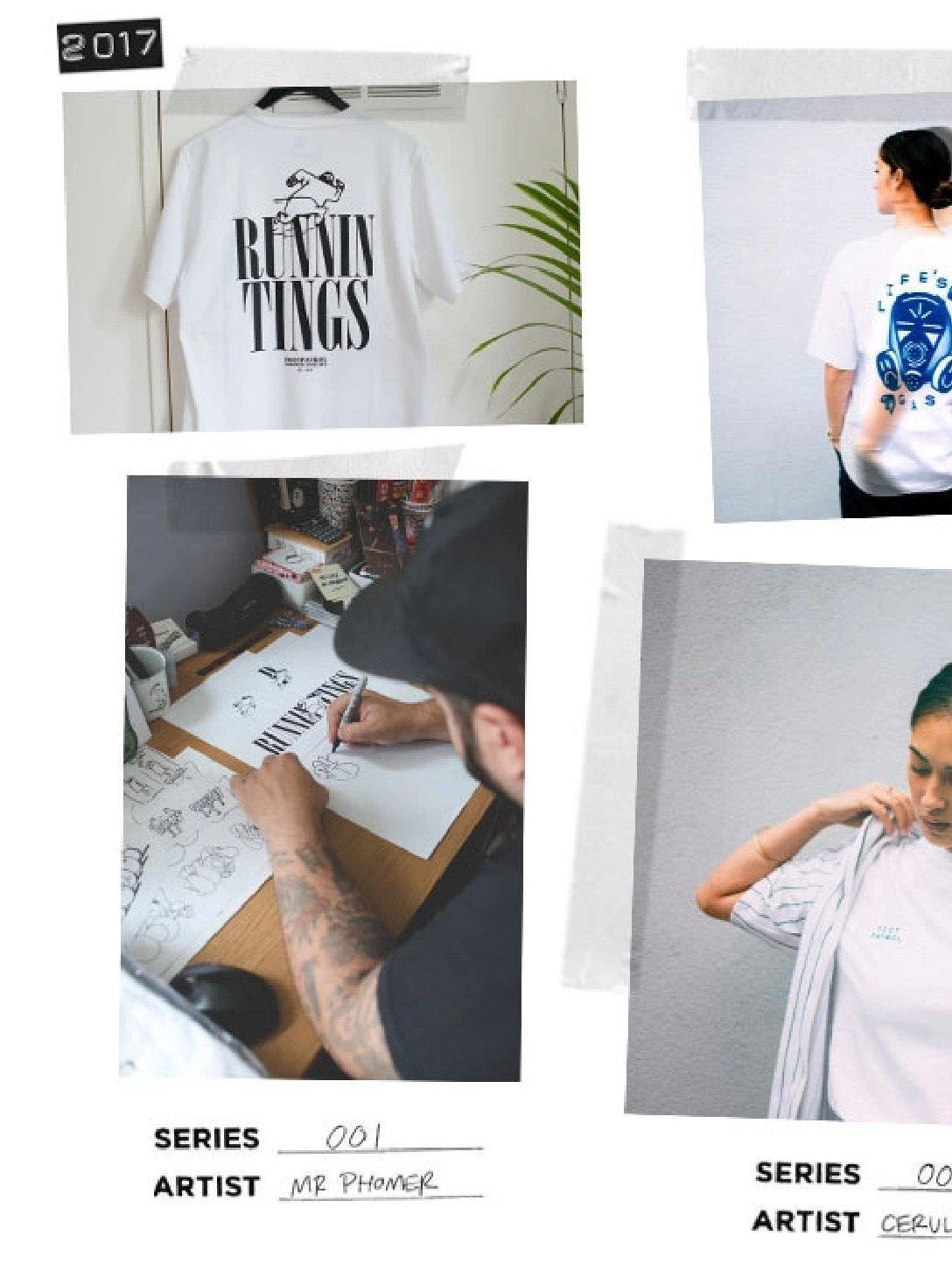 LAUNCH OF COMMUNT-T-SERIES
2017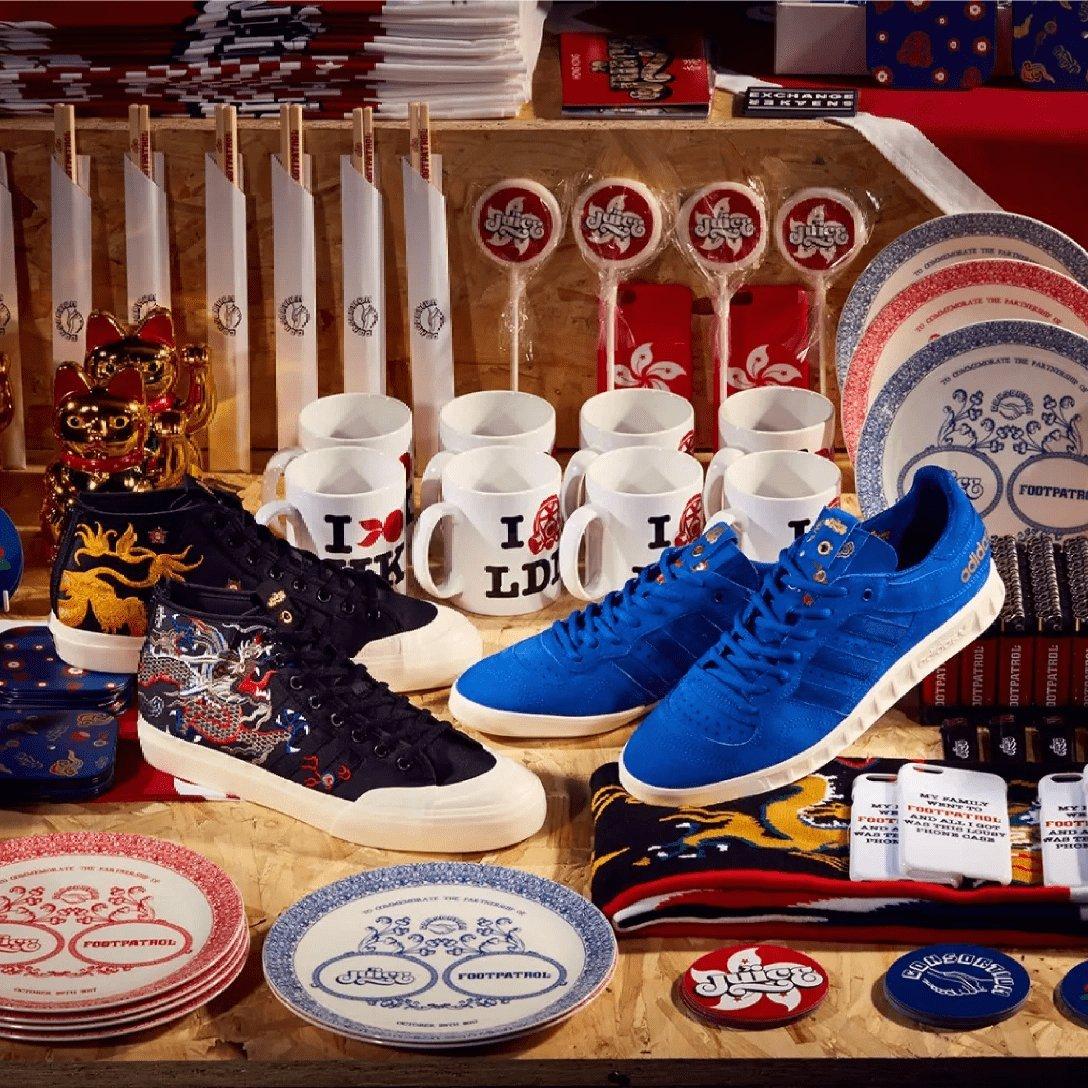 ADIDAS CONSORTIUM X JUICE HK SNEAKER EXCHANGE
2017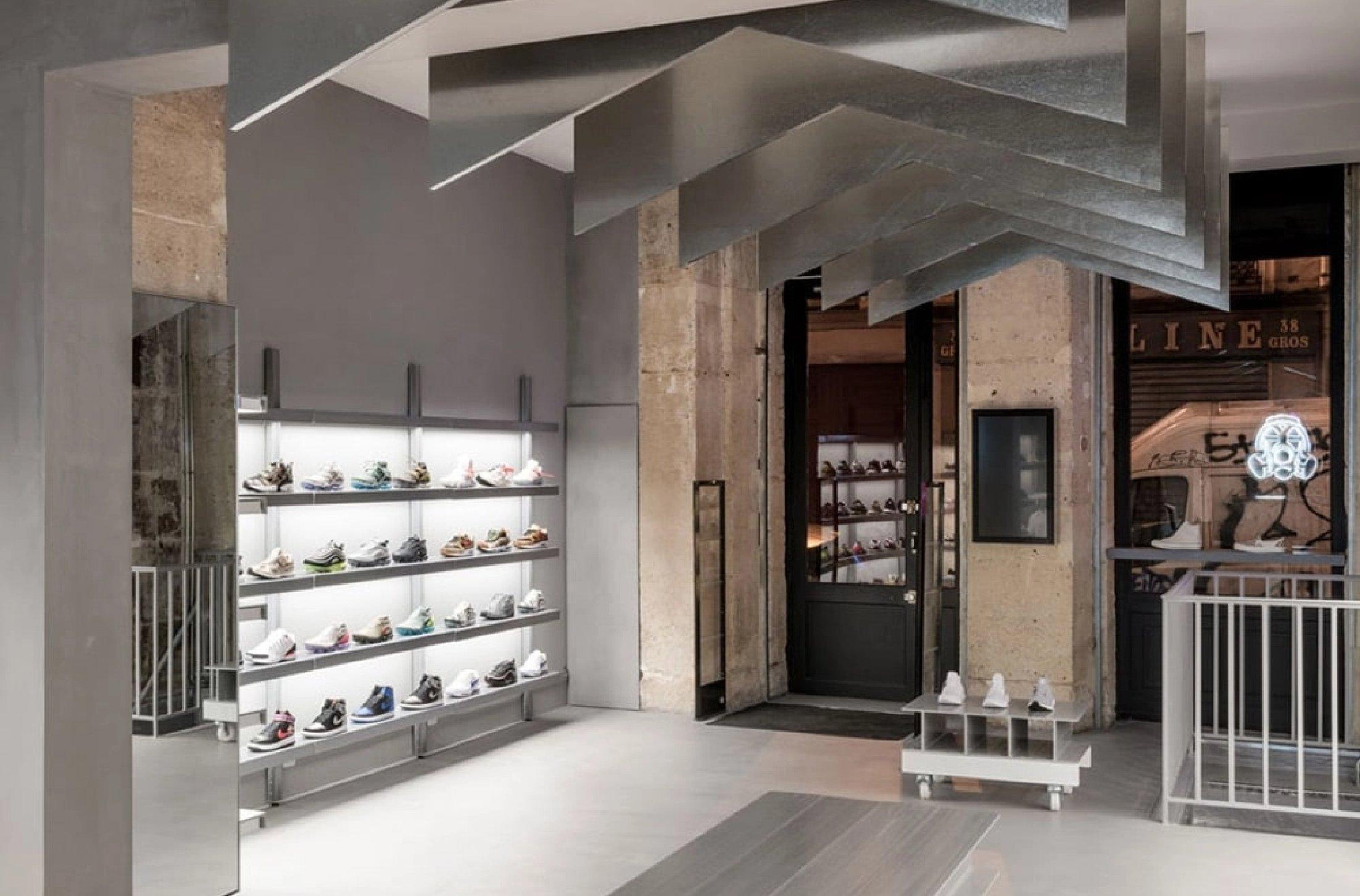 2018 signigied momentous change; with the decision to expand our brand globally. opening our first European store located in the Le Marais district in Paris. One that reflects the unique, cuturally diverse community we also posses in London.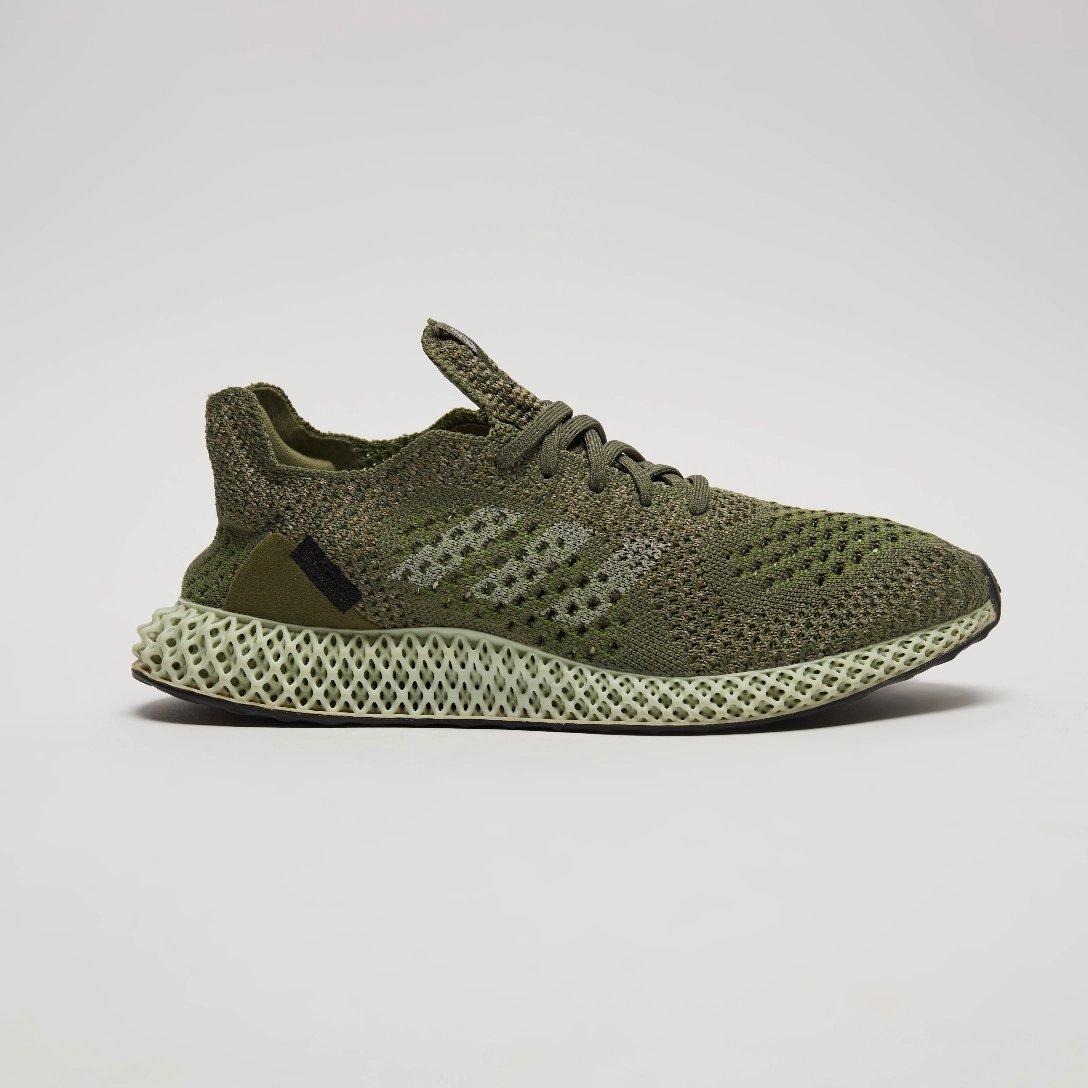 FUTURECRAFT 40 RELEASE
2018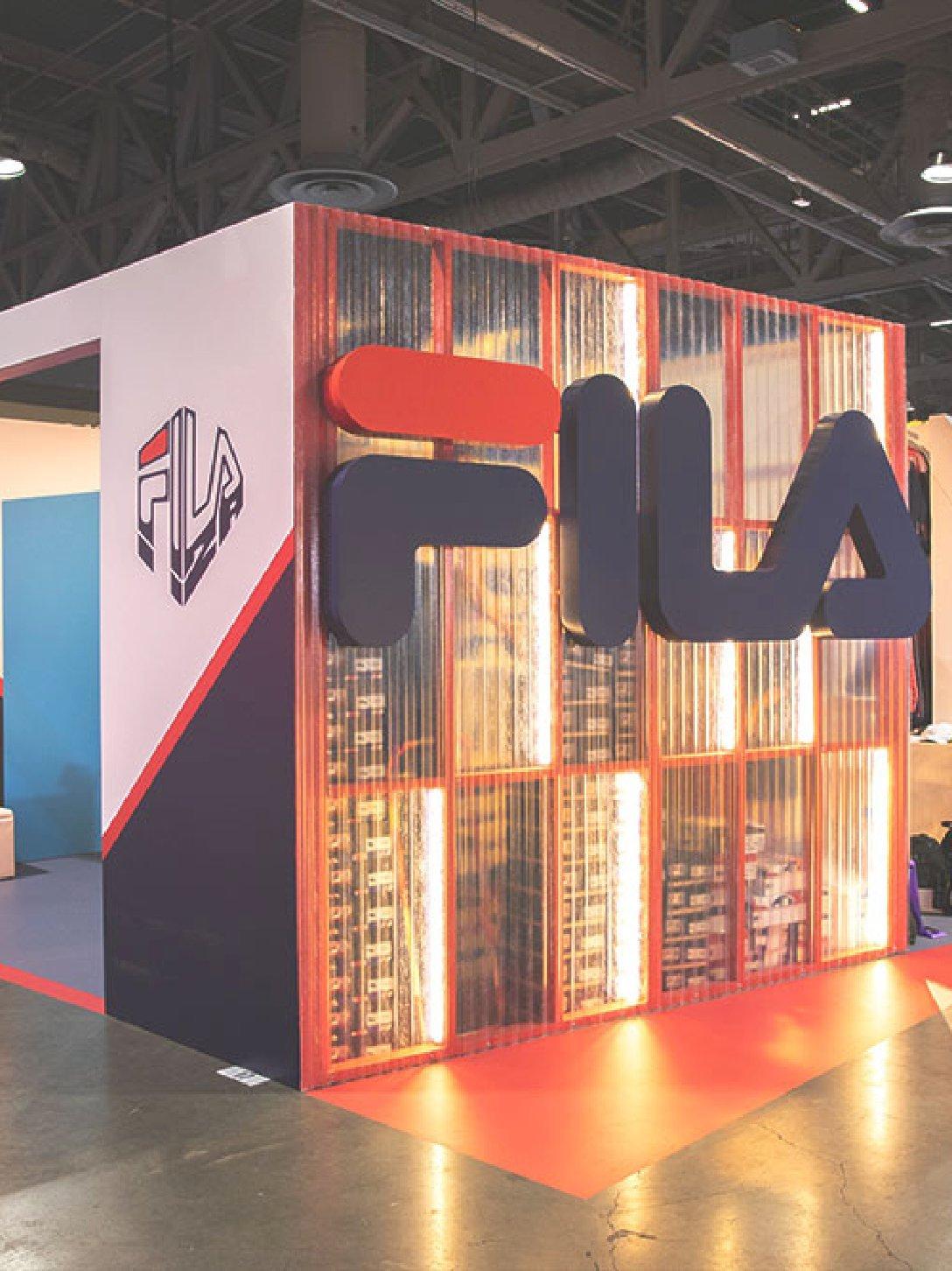 COMPLEXCON WITH FILA
2018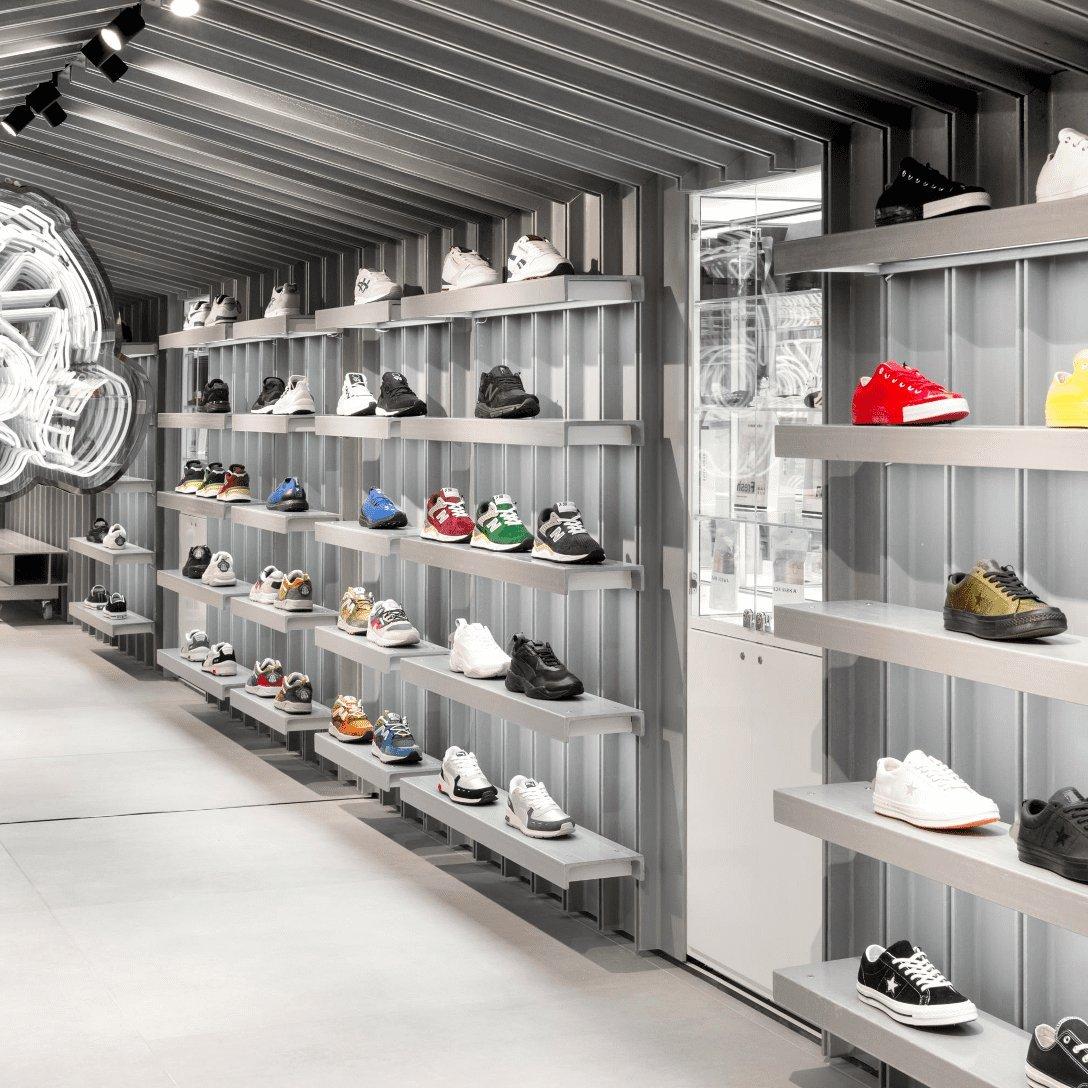 A NEW LOOK LONDON STORE
2018
The London flagship store was undertaking an immense overhaul, replacing the wood hut exterior into a polished futuristic metal and stone finish that provided an inviting open space fit. Oversized benches have replaced the fibreglass sections, with display shelvings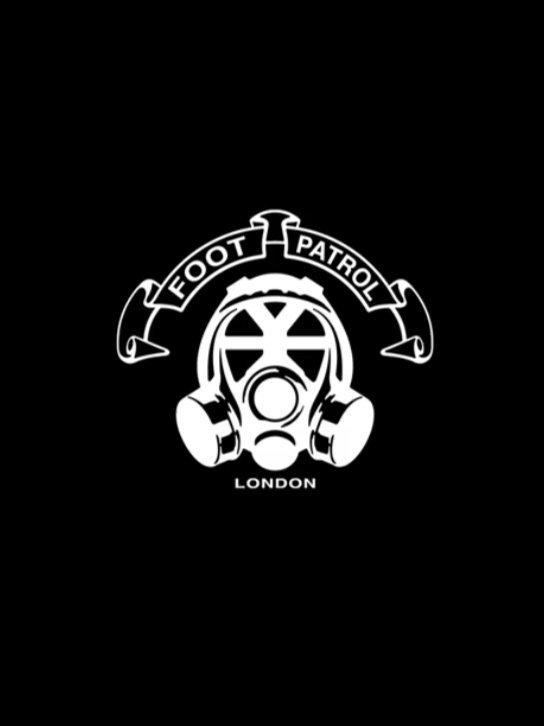 F*CK, THAT'S DELICIOUS
2018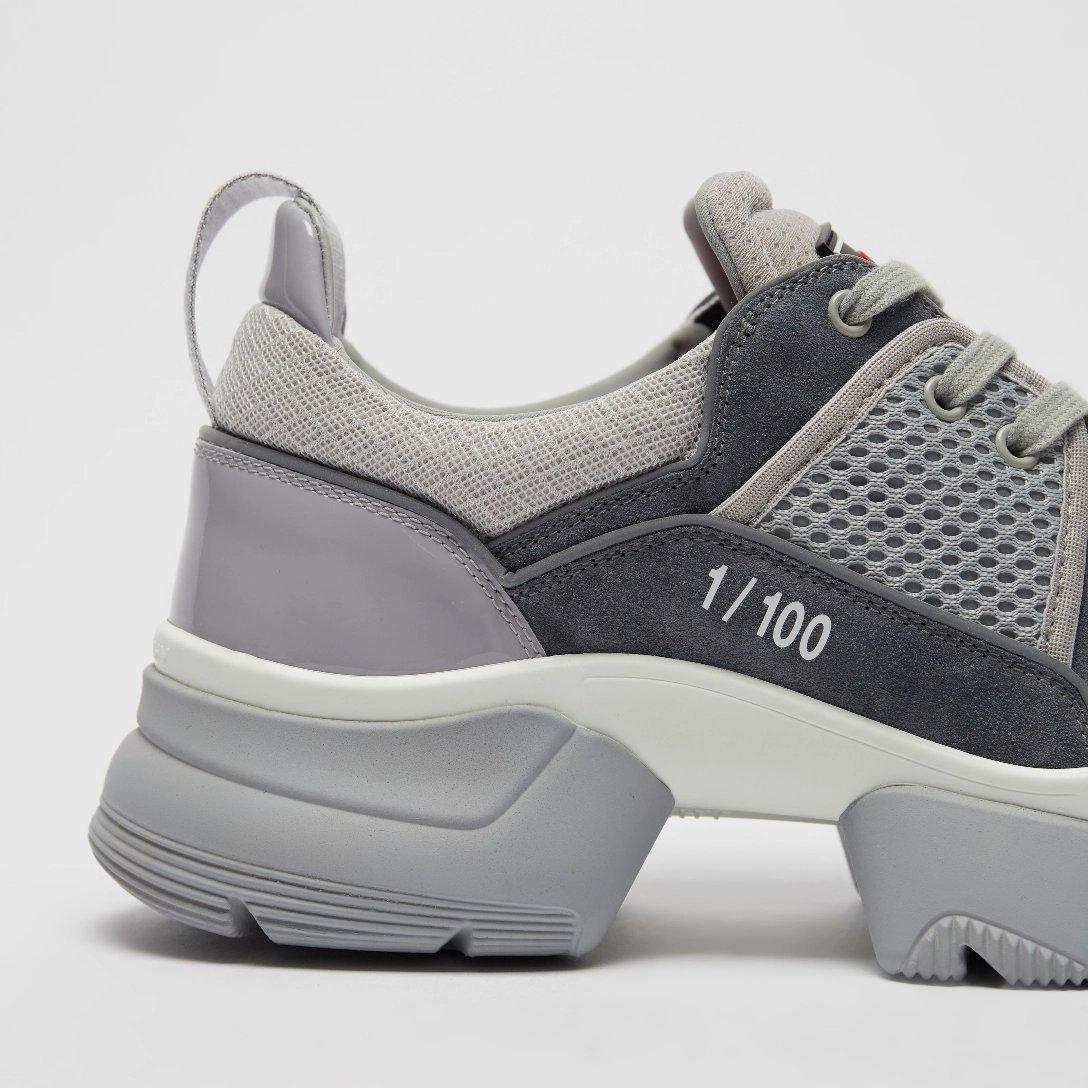 GIVENCHY LIMITED EDT
2018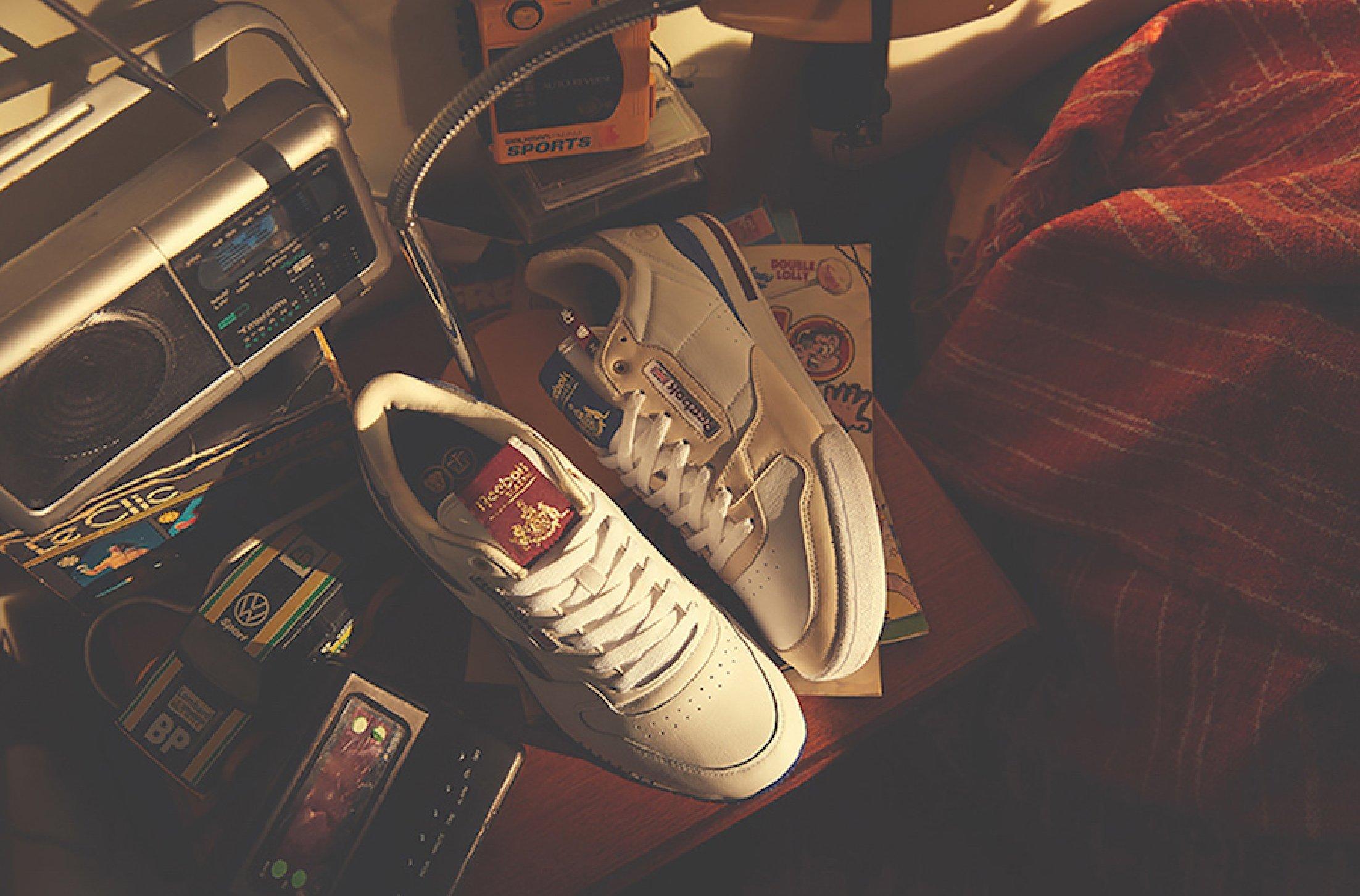 REEBOK X HIGHS & LOWS 'COMMON YOUTH' PACK
2018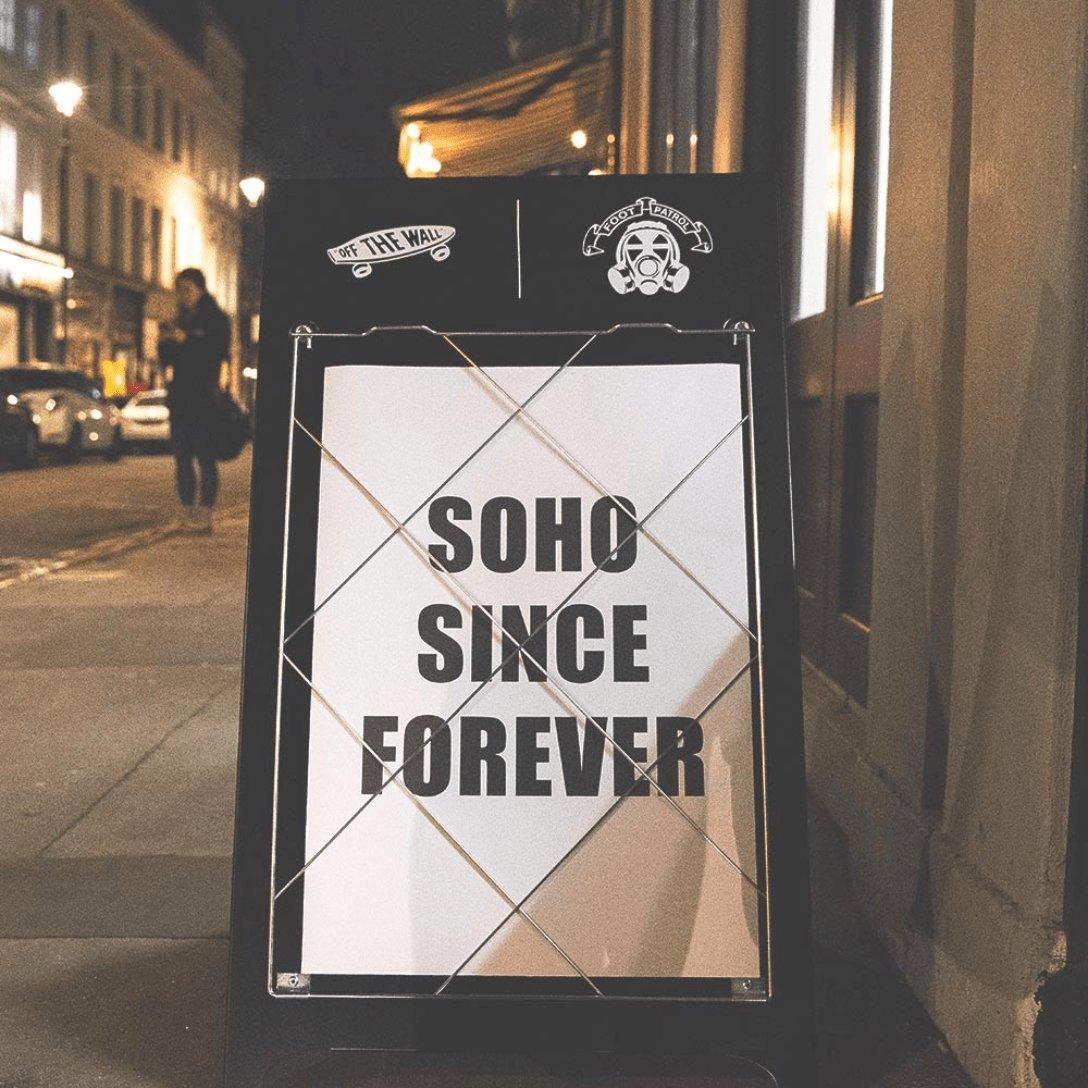 SOHO SINCE FOREVER WITH VANS
2018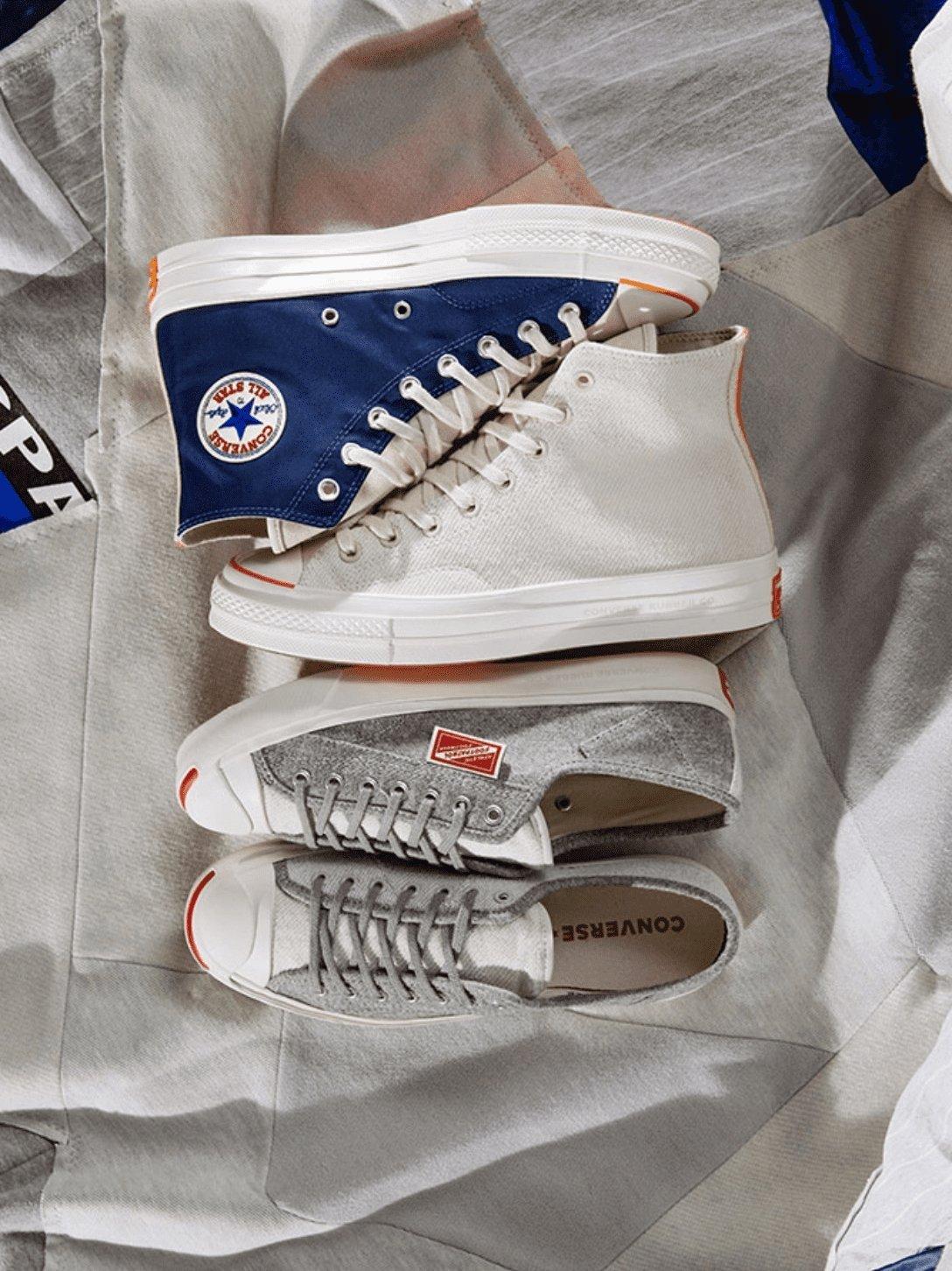 CONVERSE CT 70 HI & JACK PURCELL OX PACK
2019
For this project, we reimagined two fo Converse's most celebrated silhouettes through the lens of vintage American collegiate sportswear. The two footwear styles were released alongside a reversible pullover hoodie with included design elements from each shoe.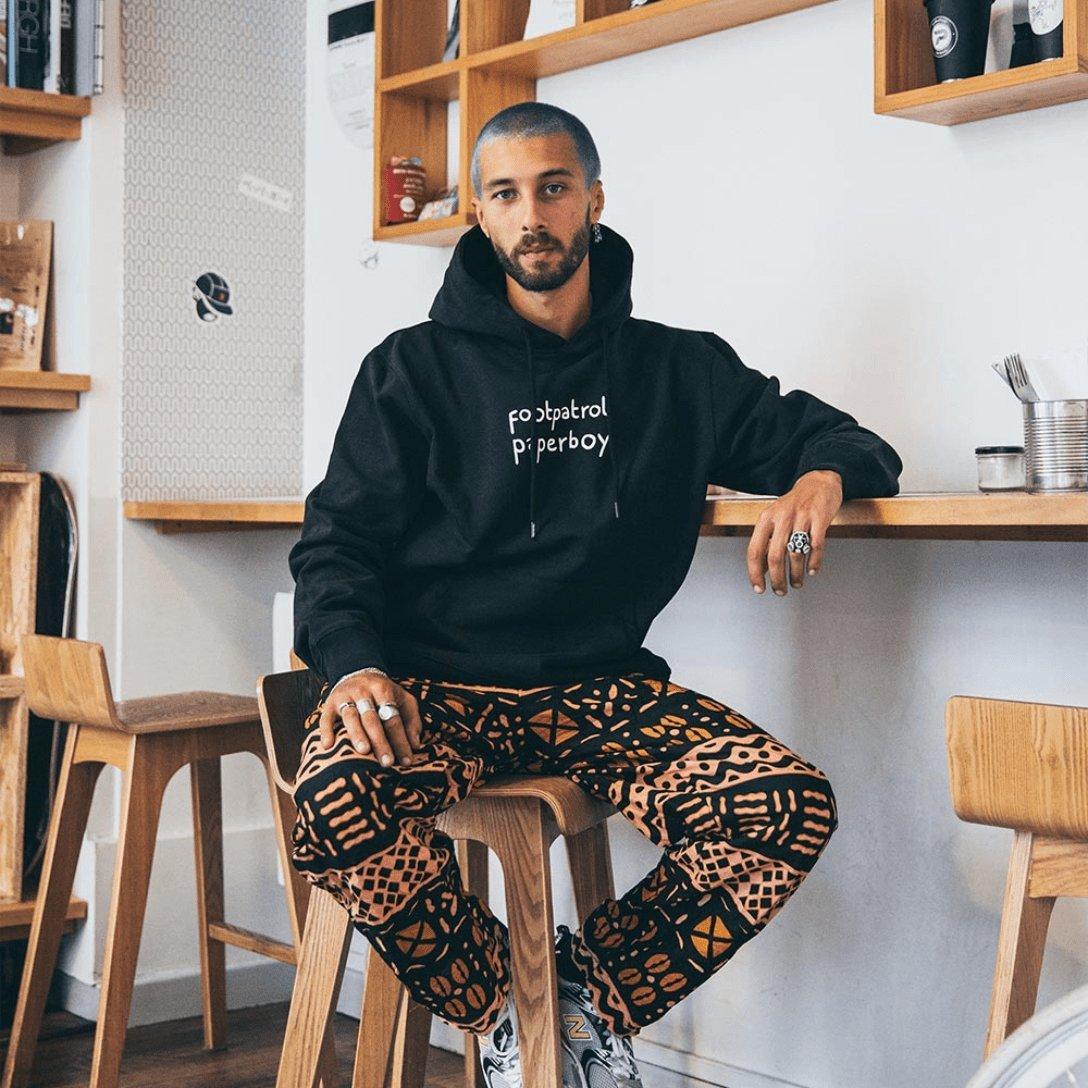 PAPERBOY FOR FOOTPATROL CAPSULE COLLECTION
2019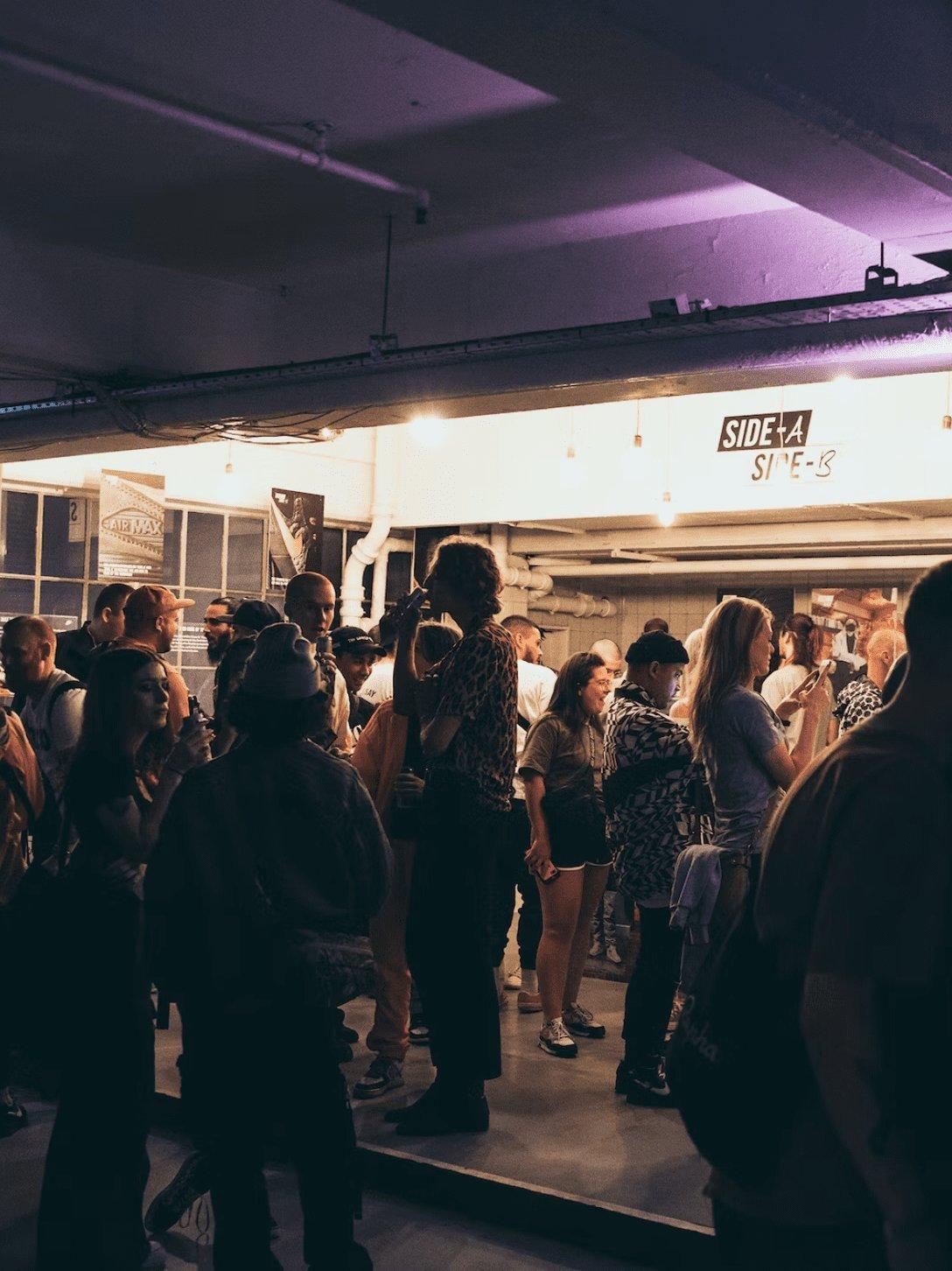 SIDE A SIDE A LAUNCH
2019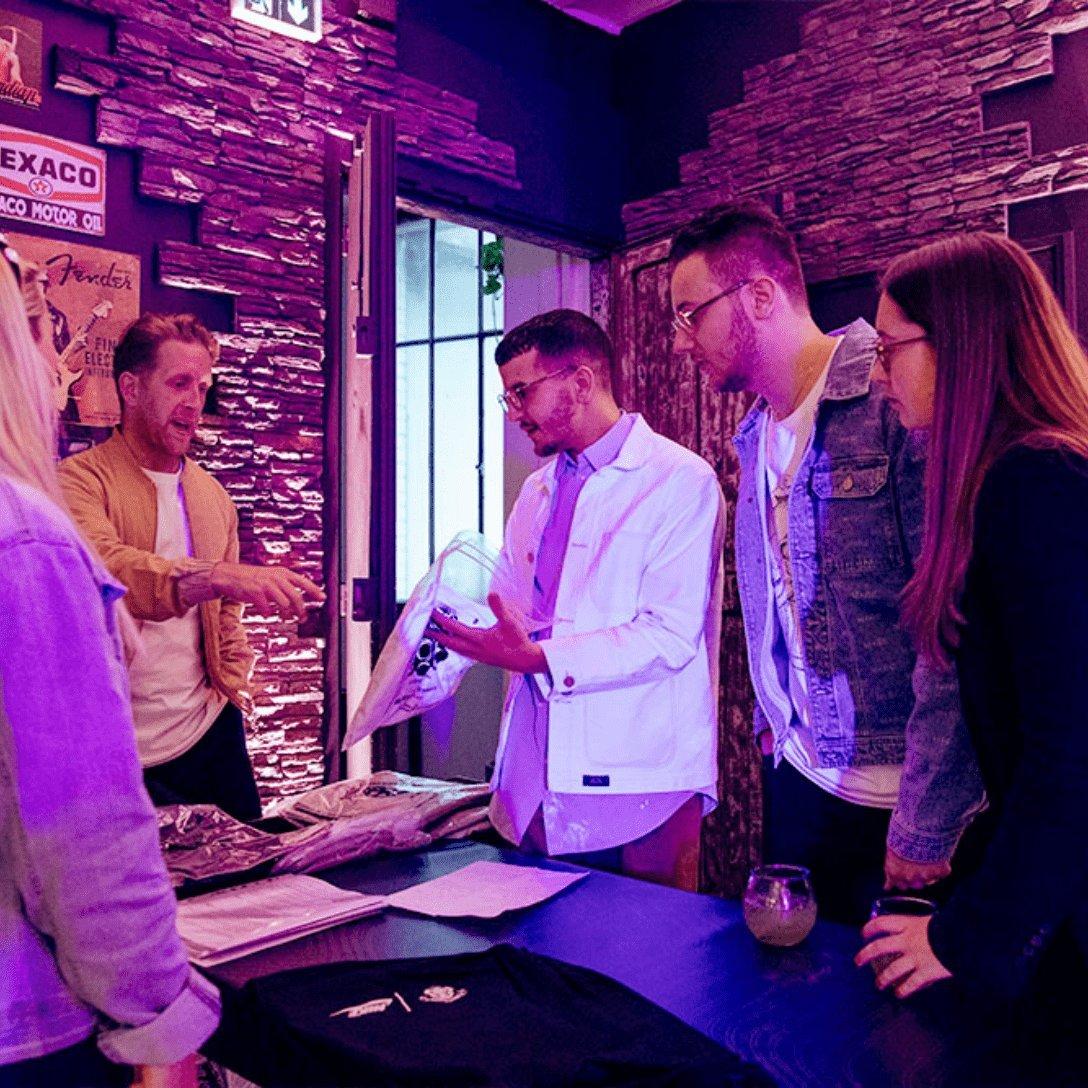 PARIS ONE YEAR ANNIVERSDAY
2019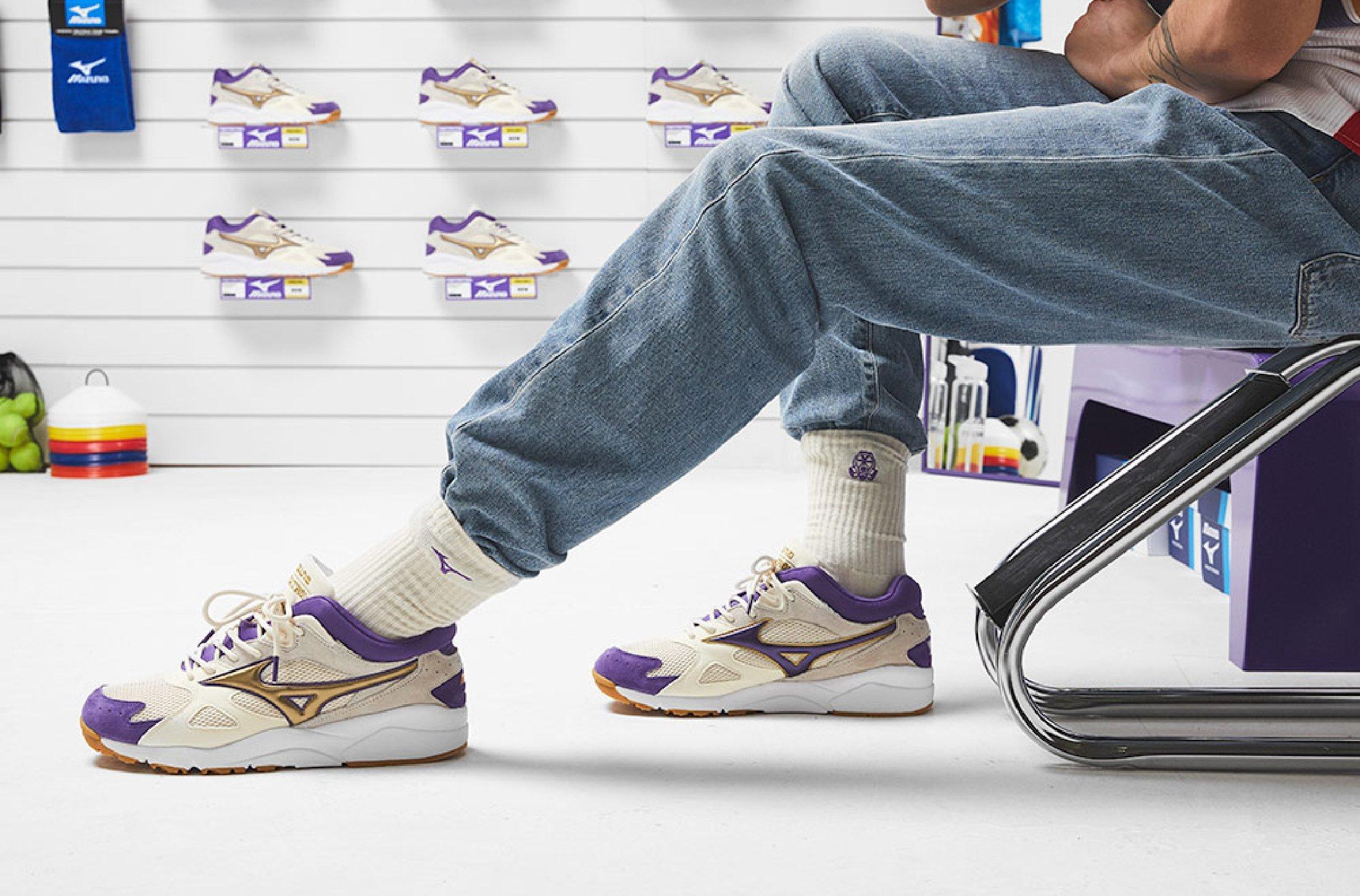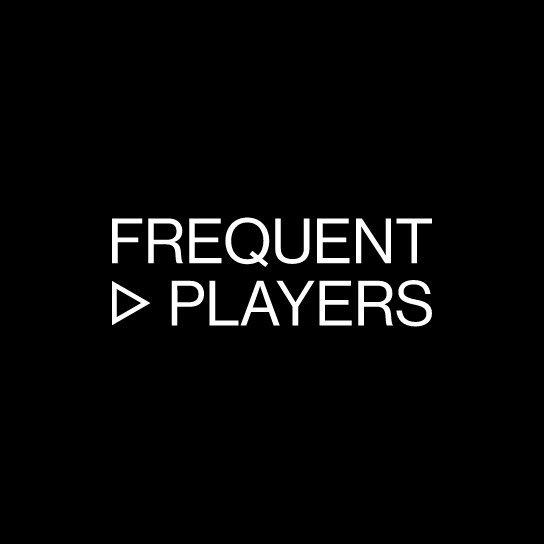 FREQUENT PLAYERS MIX SERIES LAUNCH
2019
JASON MARKK AT PARIS FASHION WEEK
2020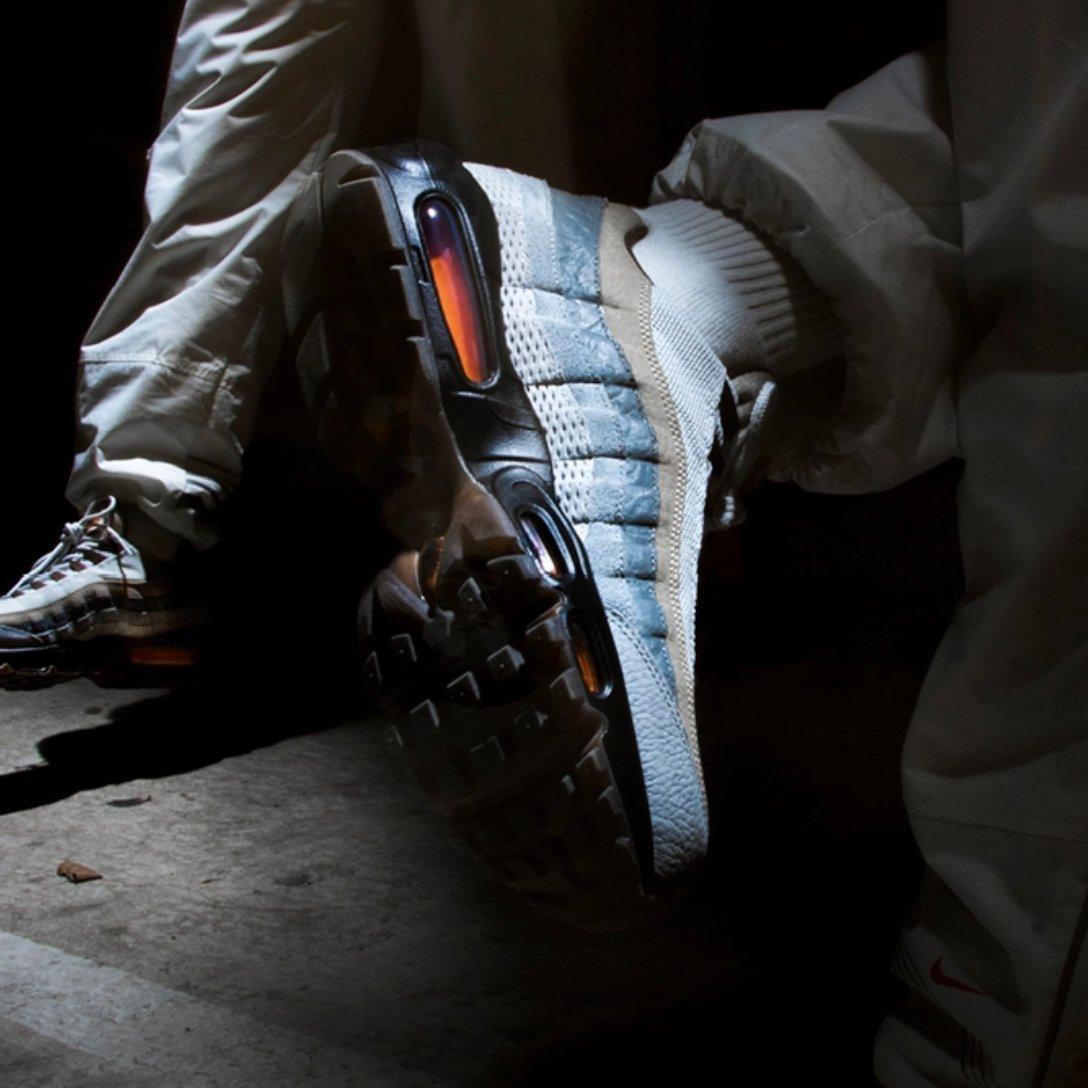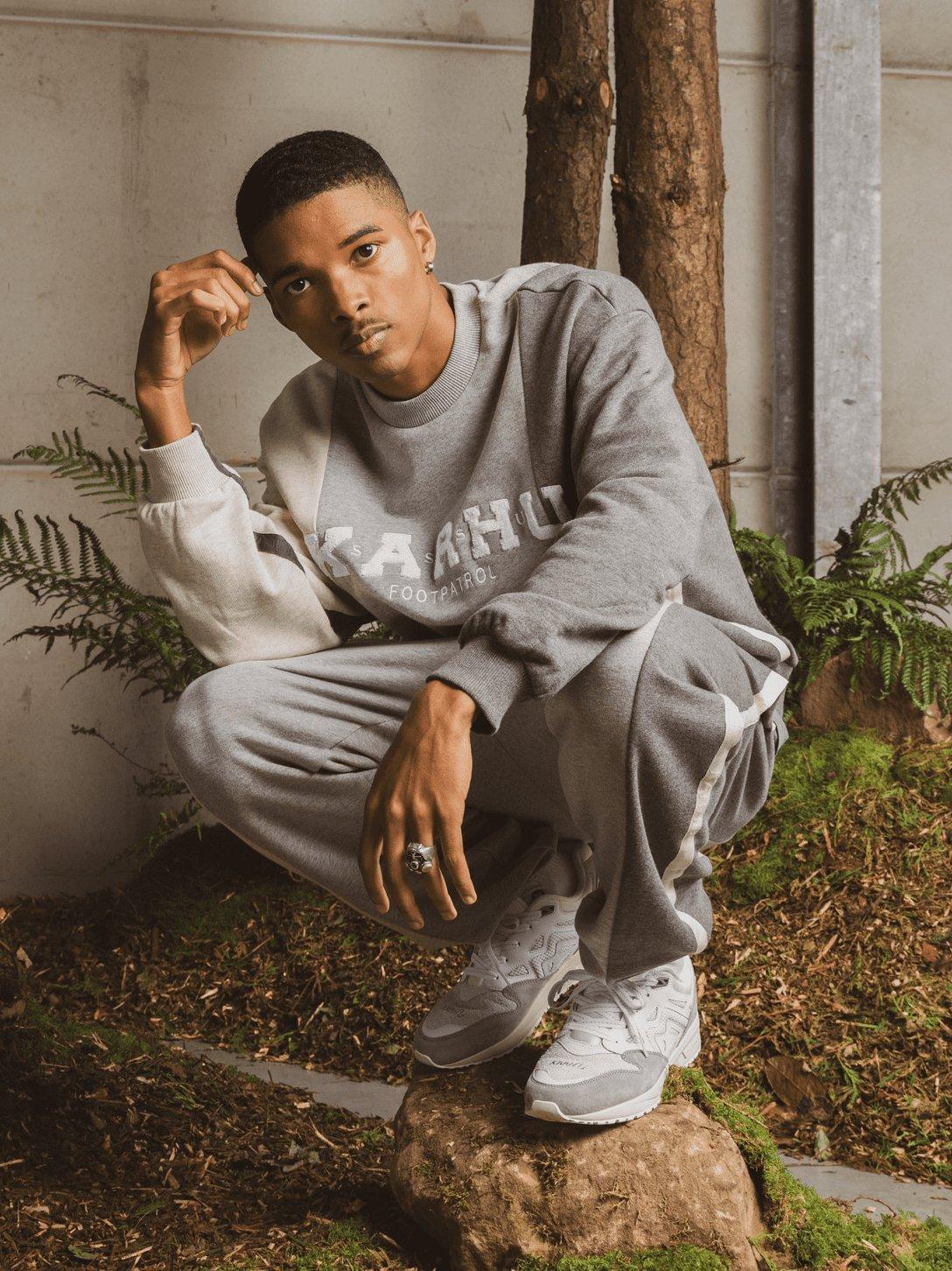 KARHU X SSSU LEGACY '96
2020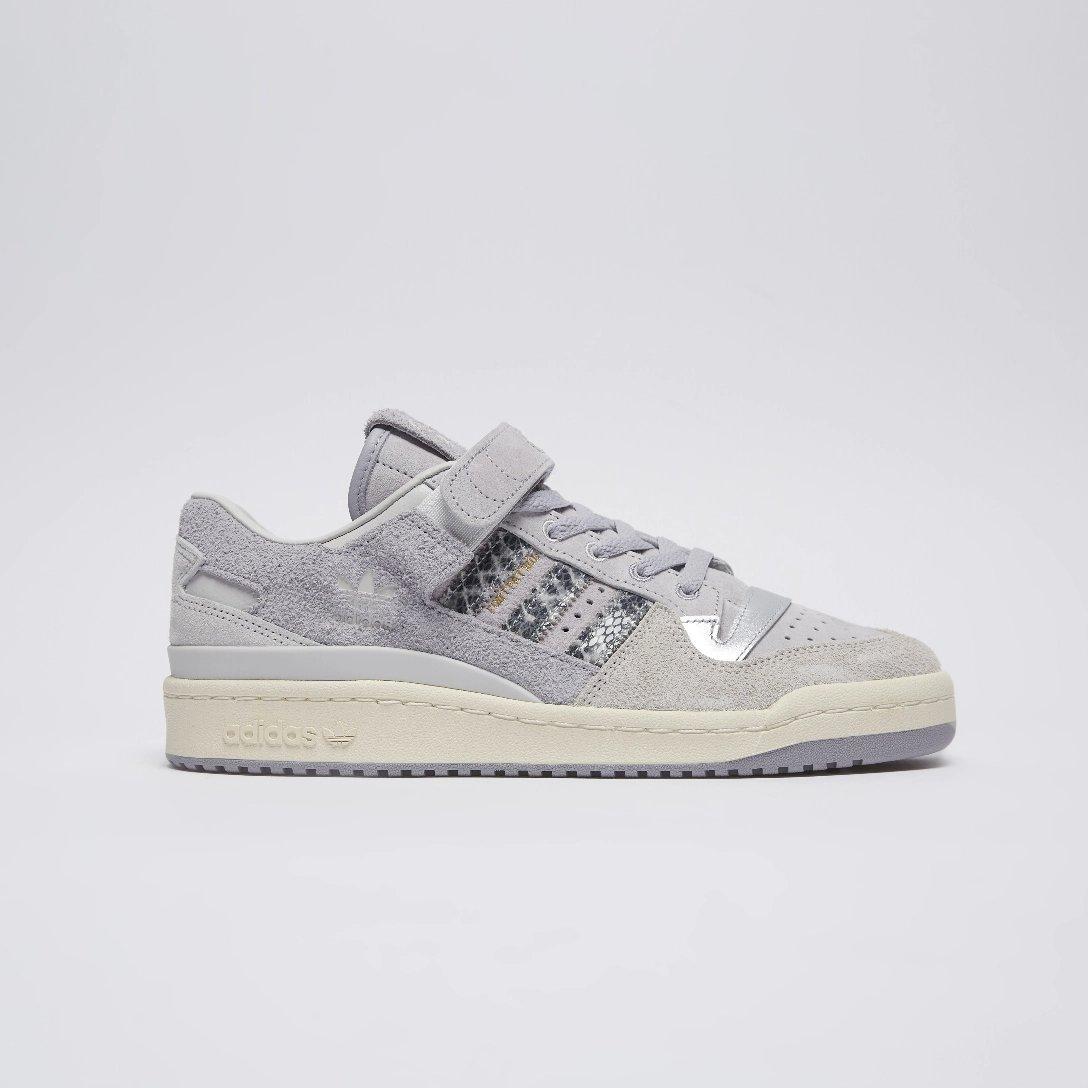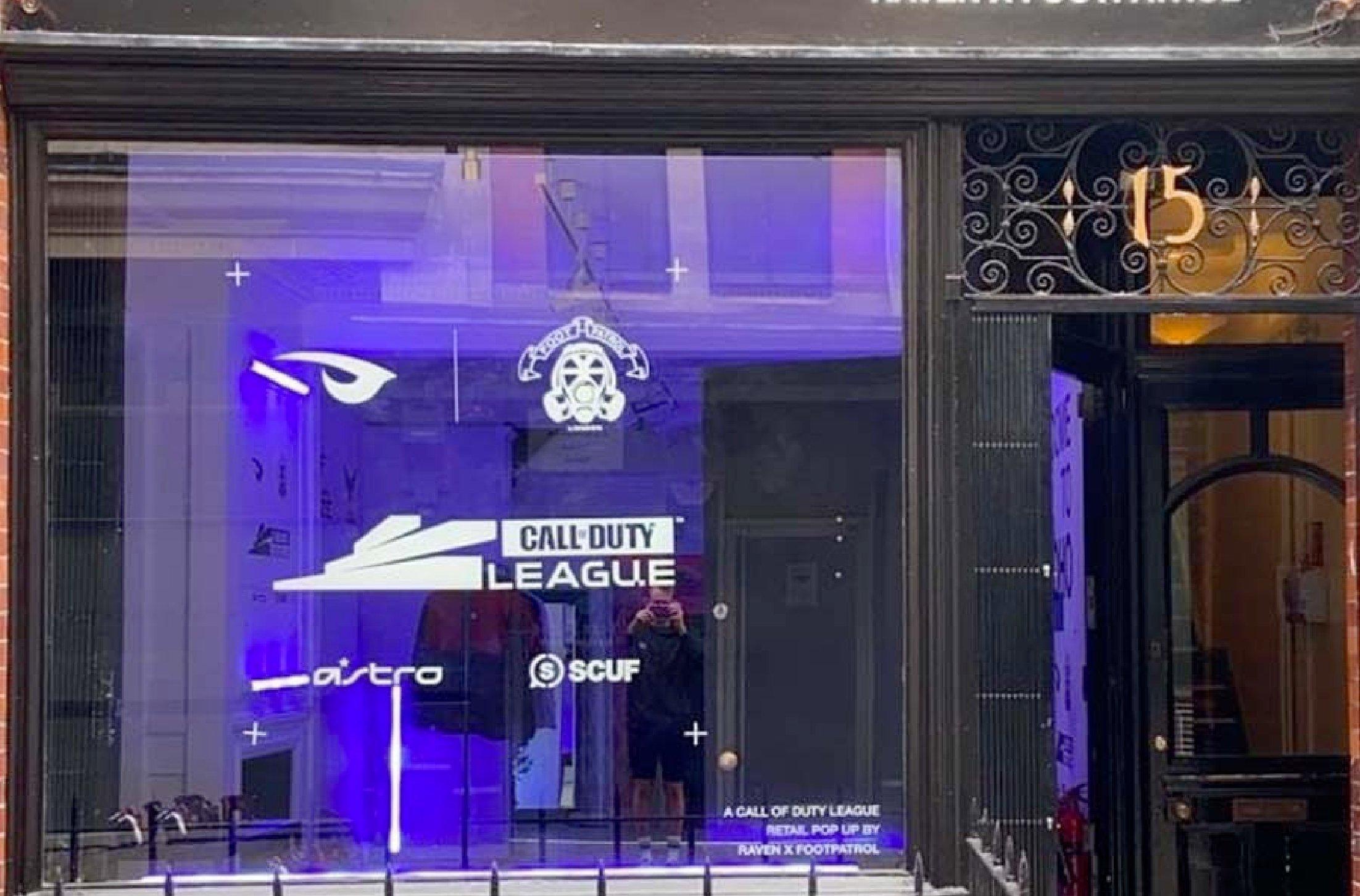 WELCOME TO SOHO WITH RAVEN
2021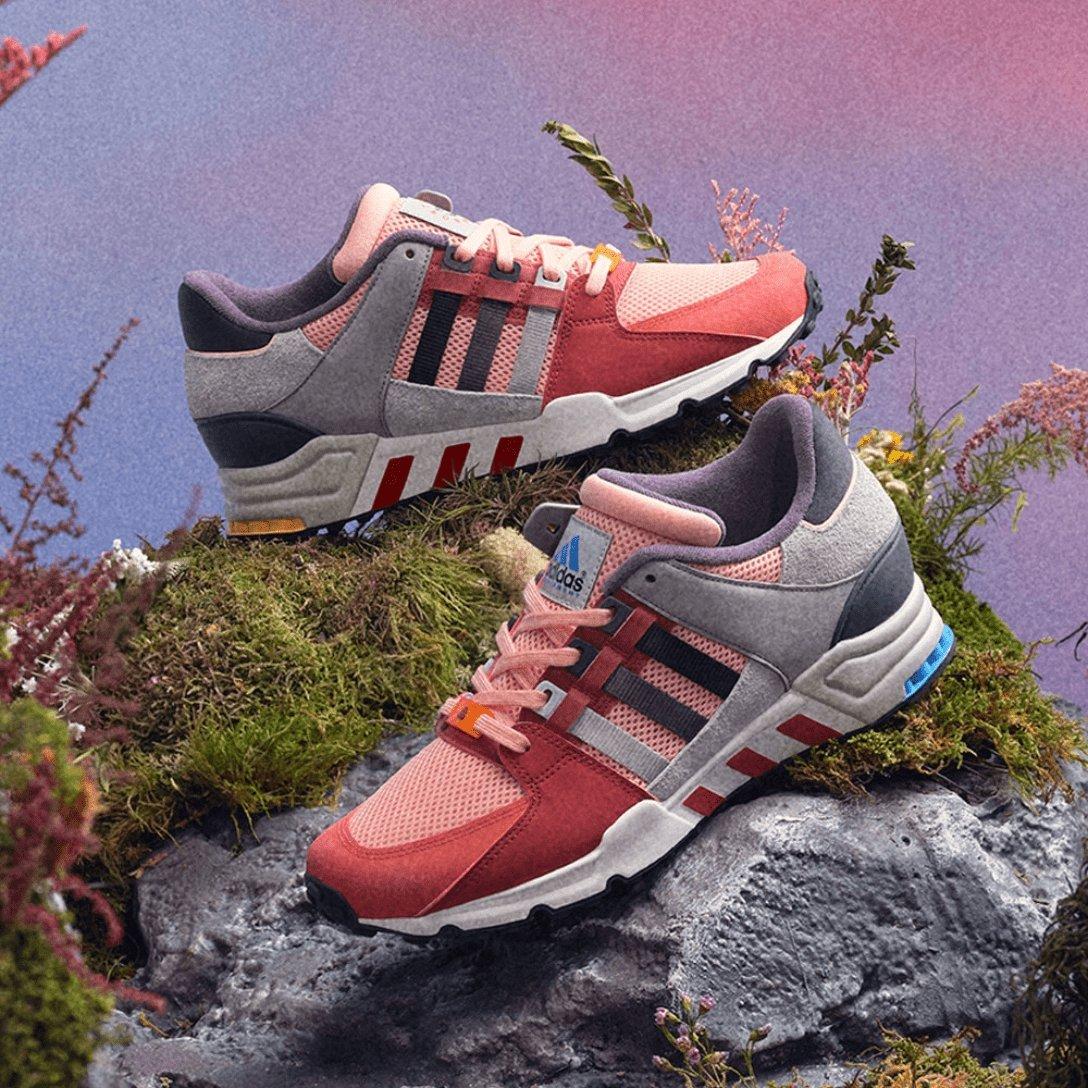 ADIDAS EQT SUPPORT 93
2021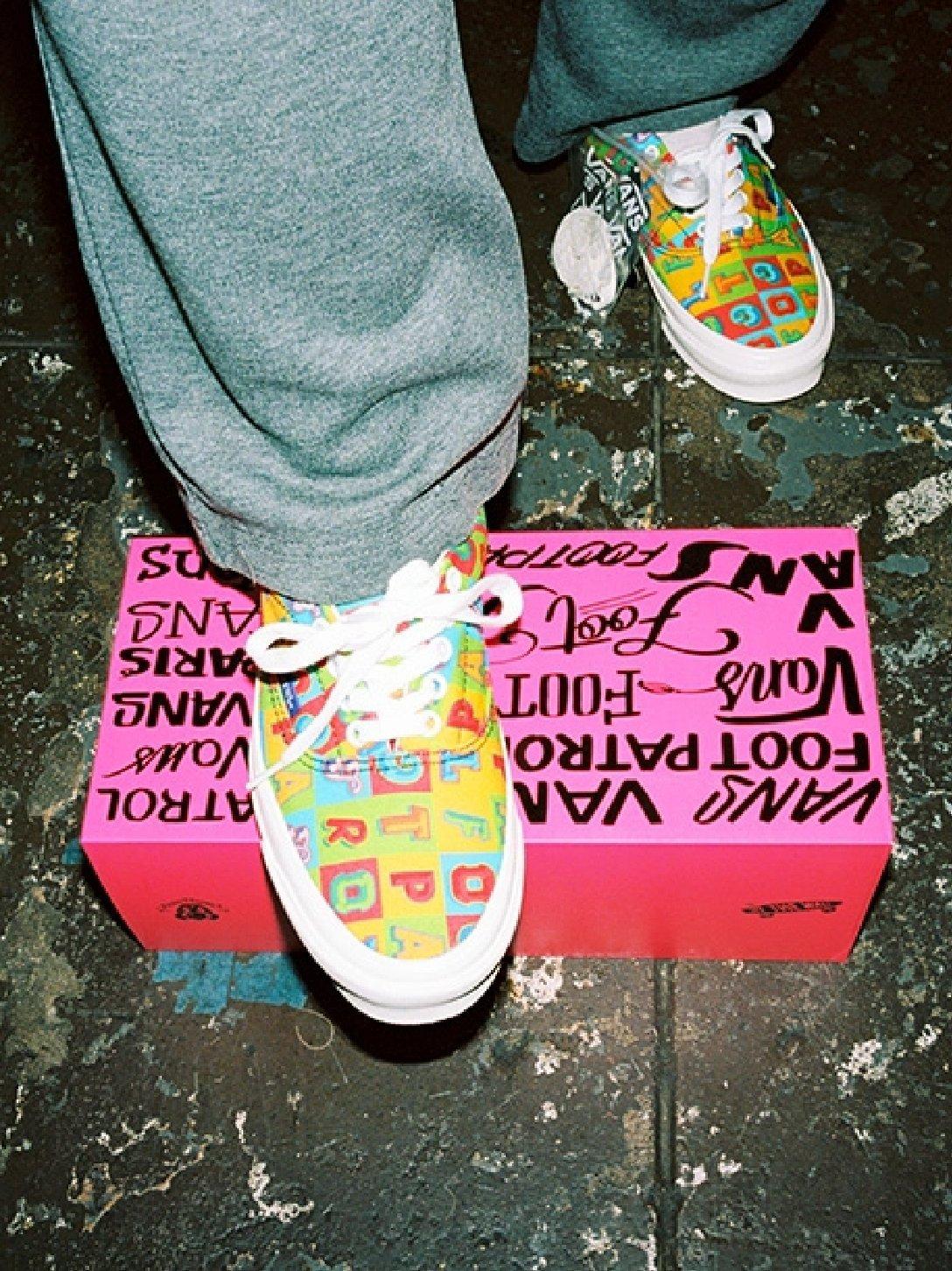 VANS X MID CITY SIGNS COLLECTION
2021
2022 saw us bring back our in-store events at our London store! For feels like forever, we had the great opportunity of being the UK's only stockist of The Hartcopy Journal- Volume 1. To celebrate, we invite down creative lead, Sam le Roy for an in-store launch and signing event.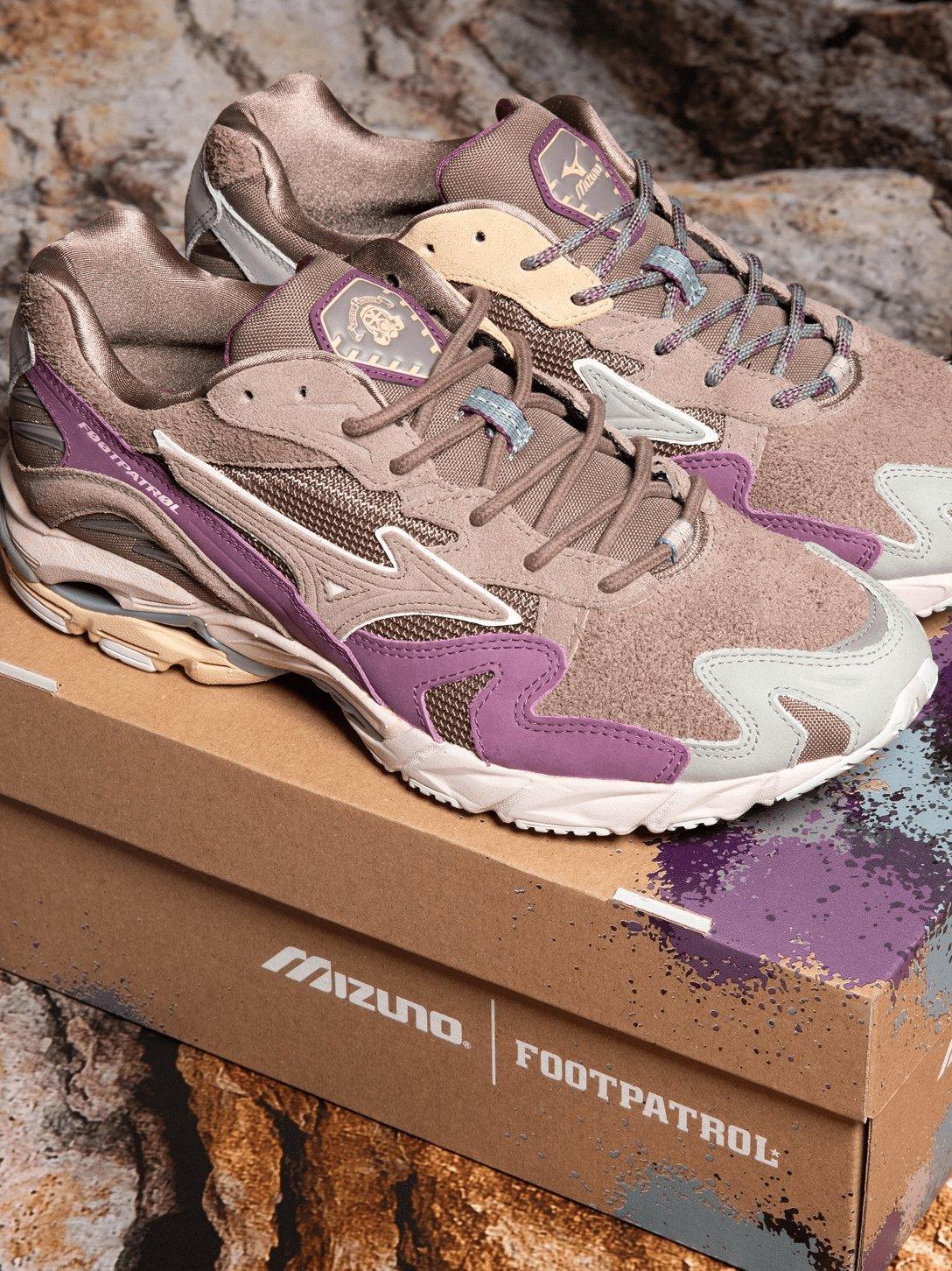 MIZUNO WAVE RIDER 10
2022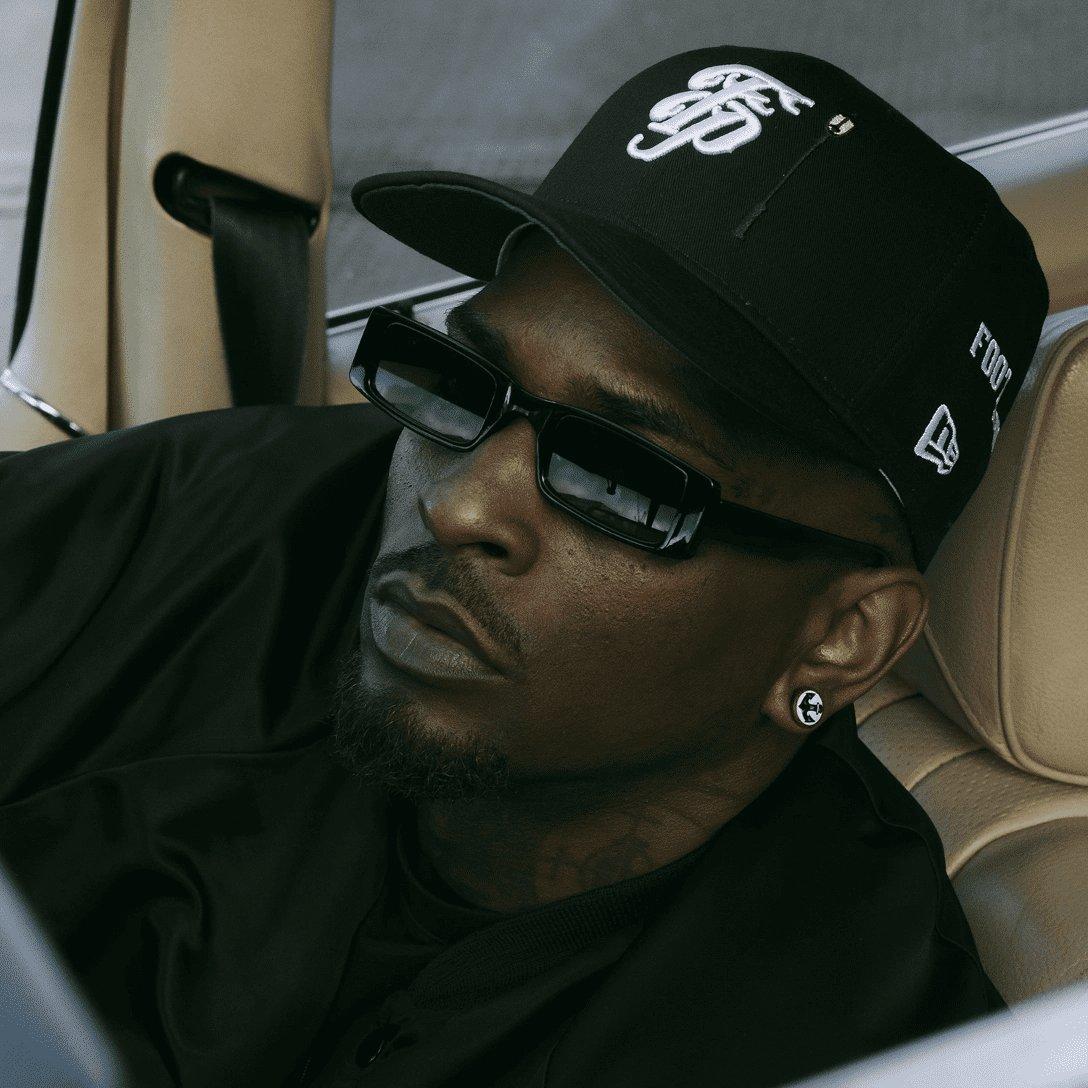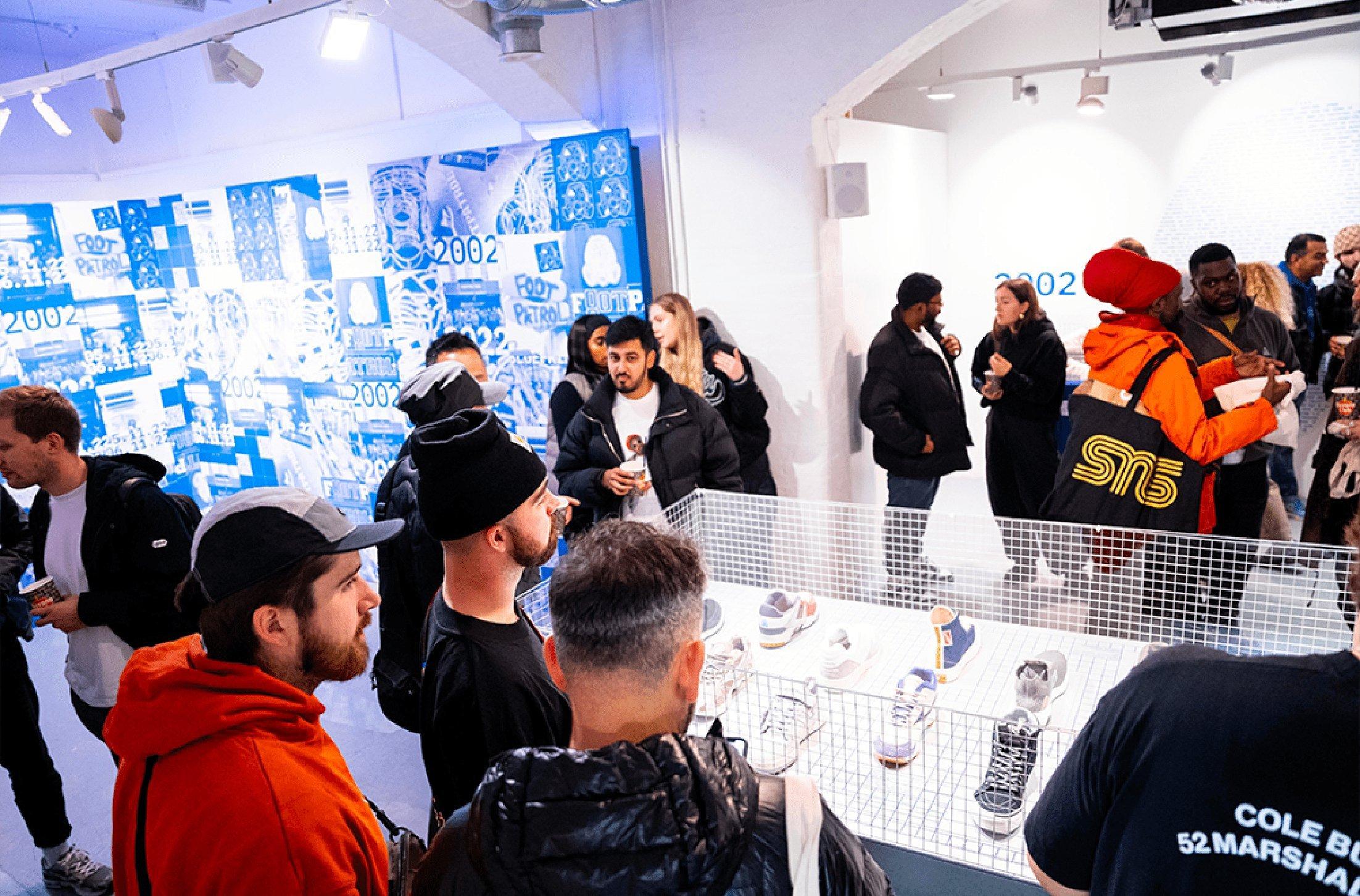 BLUEPRINT EXHIBITON A RETROSPECTIVE
2022
To celebrate this 20th anniversary, we've created a blueprint exhibition making our prominence within sneaker culture. Charting our collaborative history frominception through to our now current home on Berwick Street, London, and Rue Du Temple, Paris.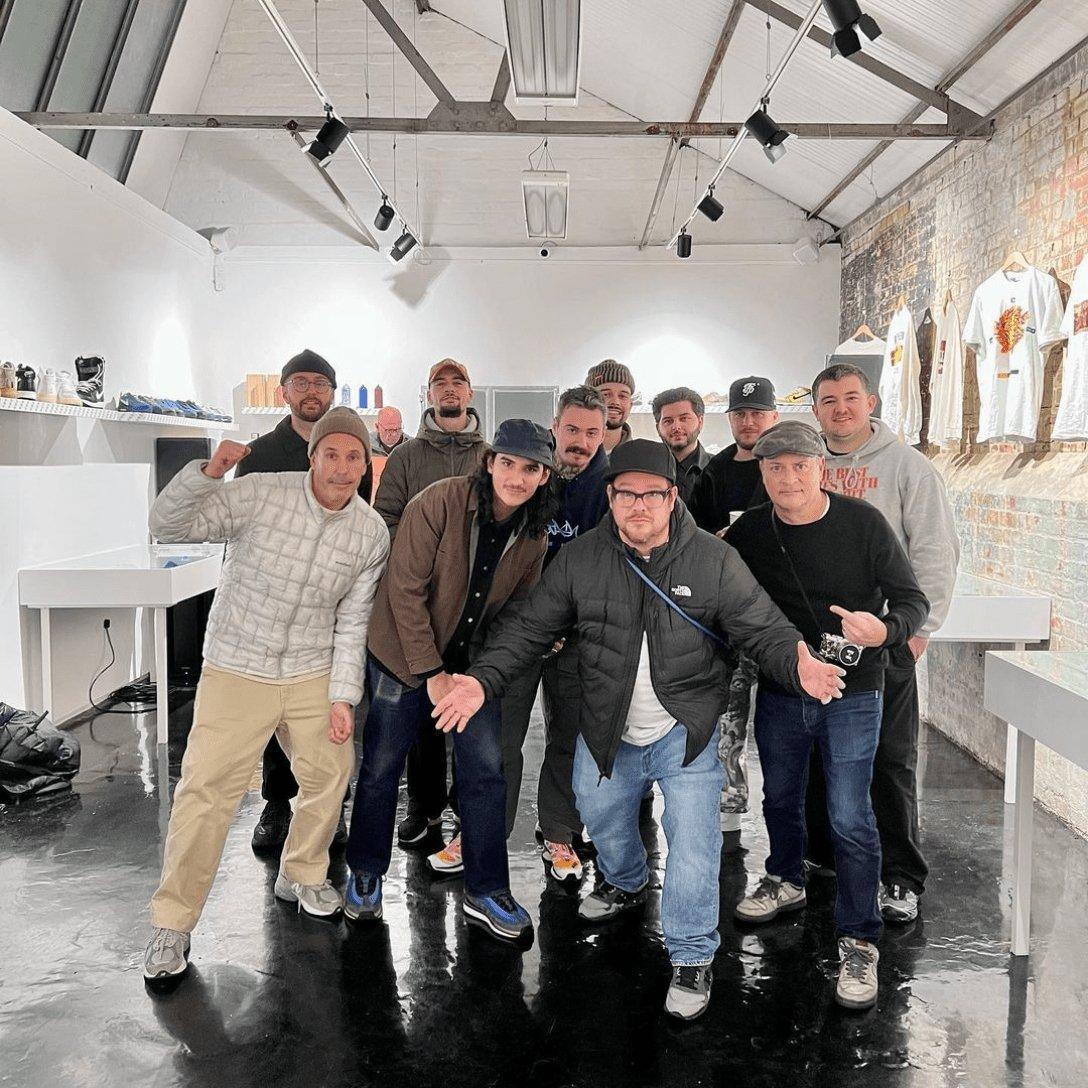 INDEX
LONDON STORE OPENING
2002
SUPERSTAR 35TH ANNIVERSARY
2005
AIR MAX 90 BAROQUE BROWN & BLACK
2006
ADIDAS ORIGINALS CAMPUS 80S PACK
2007
ZX800 FP AQUA A TO ZX
2008
LONDON STORE RE-OPENS
2010
ADIDAS ORIGINALS CAMPUS 80S B-SIDES
2011
SAUCONY SHADOW 6000 'ONLY IN SOHO' LAUNCH
2013
CLARKS SPORTSWEAR TAWYER
2013
NIKE HUARACHE LIGHT CONCRETE
2011
FOOTPATROL & ALIFE CAPSULE COLLECTION LAUNCH
2015
FOOTPATROL PRESENTS NMD WITH ADIDAS ORIGINALS
2015
ASICS GEL-LYTE III SQUAD
2015
THE MACCHIATO COFFEE BAR AT 80 BERWICK ST
2015
BEAMS X SAUCONY GRID 8000 'ONLY IN TOKYO'
2016
BEAMS X SUICOKE GGA-V SANDAL
2016
ONE STAR 'JEWEL' LAUNCH
2017
'THE TEN' INSTORE EVENT
2017
LAUNCH OF COMMUNT-T-SERIES
2017
ADIDAS CONSORTIUM X JUICE HK SNEAKER EXCHANGE
2017
FUTURECRAFT 40 RELEASE
2018
COMPLEXCON WITH FILA
2018
A NEW LOOK LONDON STORE
2018
F*CK, THAT'S DELICIOUS
2018
GIVENCHY LIMITED EDT
2018
REEBOK X HIGHS & LOWS 'COMMON YOUTH' PACK
2018
SOHO SINCE FOREVER WITH VANS
2018
CONVERSE CT 70 HI & JACK PURCELL OX PACK
2019
PAPERBOY FOR FOOTPATROL CAPSULE COLLECTION
2019
SIDE A SIDE A LAUNCH
2019
PARIS ONE YEAR ANNIVERSDAY
2019
FREQUENT PLAYERS MIX SERIES LAUNCH
2019
JASON MARKK AT PARIS FASHION WEEK
2020
KARHU X SSSU LEGACY '96
2020
WELCOME TO SOHO WITH RAVEN
2021
ADIDAS EQT SUPPORT 93
2021
VANS X MID CITY SIGNS COLLECTION
2021
MIZUNO WAVE RIDER 10
2022
BLUEPRINT EXHIBITON A RETROSPECTIVE
2022